BBC Children in Need has just announced that following their 2012 Appeal in November, £174,358 has been awarded to projects supporting disadvantaged children and young people in Gloucestershire.
A spectacular £26,757,446 was raised on November's Appeal night, meaning £17,907,930 will be distributed to projects across the UK in this first "grant round" of 2013.
A project in Cheltenham which is currently being supported by BBC Children in Need is Winston's Wish, which provides bereavement support to children, young people and families to help them re-adjust after the death of a parent or sibling.
Amelia Taylor is just one of many young people who has been helped by Winston's Wish after her father passed away in an air accident. Amelia's mother felt that she needed some guidance and help in her grief, so Winston's Wish provided a practitioner to be on hand to give practical advice and guidance. Amelia and her brother also attended a Winston's Wish Residential Weekend which introduced them to other children who had been bereaved.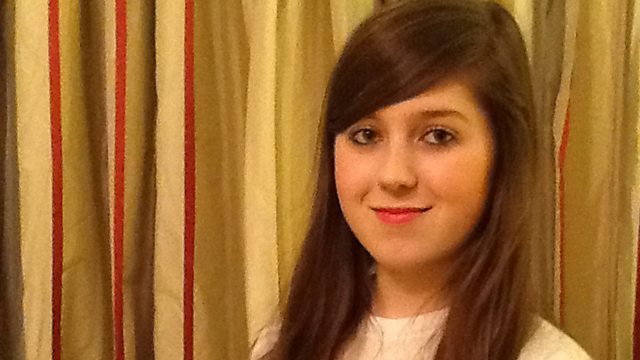 Amelia Taylor
Amelia is now volunteering for Winston's Wish as a Young Ambassador. "Winston's Wish has been a lifeline during the most difficult period of my life and has helped me cope and look to the future with confidence," said Amelia. "All the staff and volunteers that I have met at various events have been amazing and have inspired me to support Winston's Wish by volunteering myself as a Young Ambassador."
Another project in Gloucestershire that's receiving a grant is Gloucestershire Young Carers Project, which has been awarded a three year grant of £99,532. This will provide a programme of support groups and short breaks for young carers to help them to meet others in similar positions and have time to just be themselves.
Congratulations to the successful projects in Gloucestershire - and a huge thank you to everyone who donated money or organised a fundraising event in 2012. We literally couldn't do it without you.
Who You Help: other projects in the South West of England