The weather may still be far too cold for a dip in the sea, but we're not letting that stop us from visiting Brighton in our whistle-stop round-the-UK tour of projects that your donations are helping to support.
As a result of the incredible total of £26,757,446 that was raised on November's Appeal night, BBC Children in Need is delighted to be able to make grants totalling £158,321 to projects in Brighton supporting disadvantaged children and young people in the first "grant round" of 2013.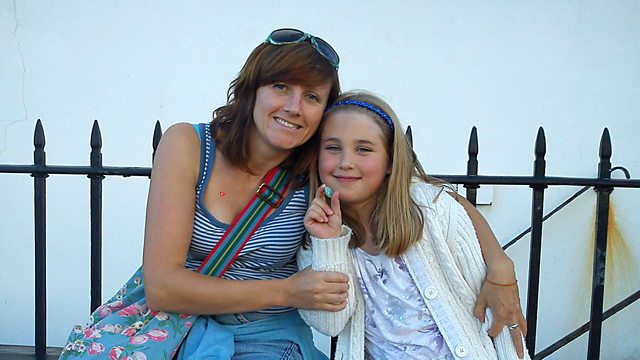 Sadie (left) and Bethany were brought together by the befriending service 'Fun In Action'
One project in Brighton currently benefitting from a BBC Children in Need grant is Fun in Action, a befriending service which matches an adult volunteer to a child or young person from a disadvantaged lone parent family. The service helps to relieve pressure on families whilst providing a caring relationship for the child or young person.
Bethany, 11 and Sadie have been befrienders for over four years. Beth is a young carer, so during the time she and Sadie spend together, she can just be herself. They do lots of different activities, like growing vegetables on the allotment, bike riding and picnics on the beach. Sadie sees a real difference in Beth, as each week she grows in confidence.
Sadie says: "I really enjoy spending time with Bethany. She's great fun to be with, always really enthusiastic and ready to try new things. It's great to be Bethany's 'big sister' and be a bit of a kid again!"
Amongst the projects in Brighton receiving grants in this round is The Link Up Project, who have been awarded a three year grant of £29,831 to provide activities such as water sports, ice-skating and horse riding to disabled children and young people to help them meet others in similar situations.
Who You Help: other projects in the South East