This week is Carers Week and BBC Children in Need is proud to be funding 104 projects across the UK that support young carers.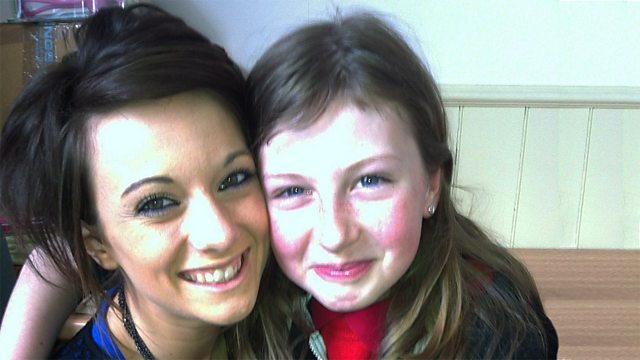 Ellie and her mentor Lydia
One young carer supported by BBC Children in Need is 11-year-old Ellie.
Ellie lives with her mum and 5-year-old sister. Her mum has arthritis which means she struggles to walk and it's difficult for her to do simple tasks like washing up and cooking. This means Ellie has lots of chores to do around the house because her mum simply can't manage them. She cleans the house, cooks the meals and does the washing. Ellie has to get up really early to take her little sister to school as well. All of this is a lot for an 11-year-old!
Ellie is too busy to see school friends, and her mum can't take her shopping in town like she used to. This meant Ellie wasn't having fun like other children, and spent all her time in the house. That was until she found The Island N1 in York! They are a mentoring project that helps children who are going through a tricky period in their lives by matching them up with an older friend who can take them out. Ellie was matched up with Lydia who had decided to become a mentor to help other people.
Ellie is always excited to meet Lydia. Once a week Ellie and Lydia hang out like best friends. They have done everything together, including painting, cinema trips, boating and eating pizza! Lydia is like a sister to Ellie which means she always has someone to confide in when she is worried.
Ellie is always worrying about her mum, as it's possible she will hurt herself when Ellie isn't there. However, since hanging out with Lydia, Ellie's confidence has grown and she manages to worry less. The four hours she is with Lydia is all her own time and it helps her to relax. The Island has helped Ellie have a normal childhood.