It's 5.30pm on a Monday evening and the start of a group session at Crossroads Care. The young people gather around to hear the welcome talk from staff before becoming a blur of colourful and bustling activity with the mix of ping pong, cooking, games and workshops. You might think it's like any other centre for kids until you realise that for these young people, who are all young carers, free time is extremely limited and precious so it's no wonder they make the most of this snapshot whilst they can.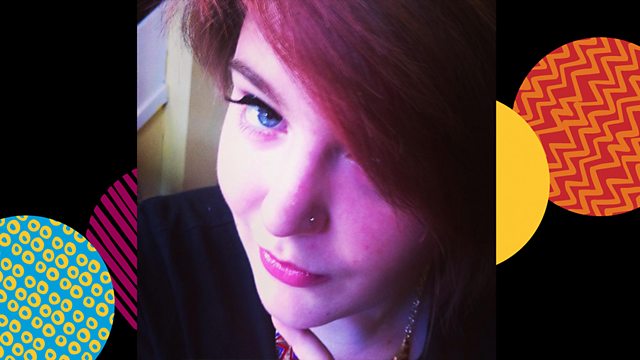 17-year-old Savanna is a young carer who attends Crossroads Care
Savanna, who is 17, shares her story: "I was 12 when I became a young carer because my mum had kidney failure. I know way too much about all the medical terms associated with dialysis and the enduring pain of treatment and organ replacement. I handle the family's finances, which makes me stressed so my dyslexia gets worse. It can be really tough."
There are an estimated 244,000 young carers in the UK under 19 and 23,000 of those are under 9 years old though many suspect the actual figure is a lot higher.  Young carers provide an important contribution to their family but their caring responsibilities can have a devastating effect on their personal wellbeing, their education and ultimately employment prospects. Many young carers suffer bullying because of their caring role which leads to low self-esteem, loss of confidence and isolation.
"Have fun, make friends and enjoy childhood"
Crossroads Care West Kent works with 170 young carers aged between 5 and 18 in the Maidstone and Malling areas of Kent. Staff organise free weekly group sessions where young carers can meet and socialise whilst getting hands-on with just about every kind of activity including trips and holiday adventures. It's important for young carers to realise they are not the only ones and have time away from their family to increase self-esteem and confidence.
Irene Jeffrey, CEO at Crossroads Care West Kent says: "Many young carers who come to us feel so alone with their huge caring responsibilities. They feel they have no-one they can turn to for help. Our clubs introduces them to others who have the same life experiences and know what they are going through. Above all else, we provide young carers with a chance to have fun, make friends and enjoy their childhood. It is a pleasure and a privilege to support them.  I can't thank BBC Children in Need enough for making it all possible."
One of the additional services is preparing the young person to leave home. This can be a tricky time as whilst some young carers have high ambitions, others question if they can even go on to higher education and leave family responsibilities behind.
Savanna says: "Back in April 2013 I started as a council apprentice, but now have secured a permanent position. I have also done some motivational speaking and attended a project, counselling young adults with disabilities. Everything I've experienced has made me a fighter!"
"The support has been unbelievable"
At the end of the session at Crossroads there is a real family atmosphere and everyone is so supportive of one another. It is no surprise that some of the young people have the passion to stay on as volunteers and even go on to caring professions.
Savanna is aiming high: "I am currently chasing my dreams and working with a recording company in London to complete two of my own songs. If I had not attended regular sessions at Crossroads Care I would not have had the confidence to make the leap. The support that they have provided and the opportunities they have presented me with are unbelievable!".
Thanks to your donations we're able to support Crossroads Care and 86 other young carer projects.
For all news from BBC Children in Need, make sure you follow us on Facebook and Twitter.