I'm Dipti and I work as a customer service advisor at Walthamstow Post Office branch in London.
I love getting involved with BBC Children Need. It means a lot to me personally and I really enjoy getting everyone in my branch involved and raising money too. Last year was great fun, we raised a grand total of £1066 and we want to do even better this year!
There's such buzz going around the branch now it's appeal time of year. We're raising money with a smile.. as well as doing our day jobs! With our trusty Pudsey buckets in hand, my manager Darren and I raised £230 last Wednesday. So thank you to our customers who are very generous.
This year is even more exciting with the launch of the brand new BearFaced for BBC Children in Need campaign. I'm so proud that Post Office is really getting behind BearFaced and we'll be the sole retailer of pawprint tattoos. I think it's a fantastic idea and I'm looking forward to telling our customers all about it and encouraging my colleagues in branch to wear nothing but a pawprint on their cheek on 9 November, or even when they go on sale on 5 November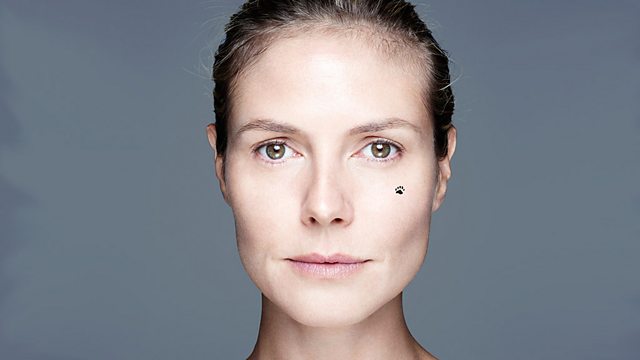 Model Heidi Klum has gone BearFaced for BBC Children in Need
We're not just selling pawprint tattoos, we also have BBC Children in Need wristbands and Pudsey ears. They're so popular with our customers we've had to order more.
I really look forward to being involved in BBC Children in Need. It's such a lot of fun for us in branch and our customers always give generously. I'm really proud to be part of the Post Office effort to support Pudsey!
Dipti Patel