We continue our tour around the UK, looking at new projects that have received funding from BBC Children in Need's first 'grant round' of 2013 - and we've not gone far at all. Yesterday we were in Leeds - today we stay in the grand county of Yorkshire and investigate some of the projects in Bradford that are receiving funding from BBC Children in Need.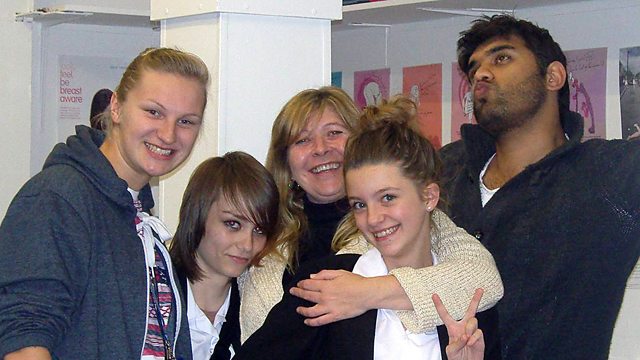 Staff and young people at Step 2 Young People's Health Project
One of the projects in Bradford receiving a grant in this round of applications is the Step 2 Young People's Health Project. It aims to enable young people to gain the information, skills and confidence to make informed choices about their health and well being as well raising awareness about health issues. These issues range from smoking to self esteem, sexual health and bullying.
BBC Children in Need has awarded Step 2 a three year grant of £71,670, to offer counselling to young people experiencing emotional trauma.
One project in Bradford currently being supported by BBC Children in Need is St Christopher's Youth Project which enables children and young people to participate in activities such as sport and theatre to help build confidence.
Two friends that have benefitted from the BBC Children in Need funding, are Jodie, 10 and Jack, 11, who have been attending the youth project for the past year. Jodie joined as she was struggling to behave at home and Jack severely lacked confidence.
Since attending the youth club, project manager, Andy Sykes has seen significant change in both the children. Jodie is now more settled and behaving better at home and in school whilst Jack has discovered a love for acting. Both the children have taken on leading roles in the youth club's upcoming performance in Bugsy Malone later this month.
Who You Help: other projects in the North of England