Last year the BBC reported that there were a quarter of a million young carers in England and Wales alone. Shannon is a young carer aged 15. For the last seven years she's been looking after her mum who has multiple sclerosis, and things haven't been easy. BBC Children in Need funds a Young Carers group at Voluntary Action South Leicestershire where Shannon goes to get support and help. For Mother's Day Shannon has written an open letter to her mum about the challenges she faces as a young carer.
Dear Mum,
I was 7 years old when I found out you had multiple sclerosis. It happened faster than anything I could have imagined. I remember us being home alone and you were ill. I didn't know what to do so I got the neighbour. They couldn't wake you up, so I called the ambulance. Seeing you ill was bad enough but seeing you rushed to hospital, unconscious, wearing an oxygen mask was even worse! After that day our lives changed forever. 
We were really close before this happened. I remember when you were able to walk around without falling over. I remember when we played together and when we were really happy, but after this happened I guess we grew apart. You were so busy with hospital appointments and had your own health to worry about, let alone mine.  I didn't see as much of you as I wanted to because you were always in hospital. I didn't understand a lot of what was happening, so I always worried. Later on I had my own health problems too, but I tried to keep smiling for you, mum.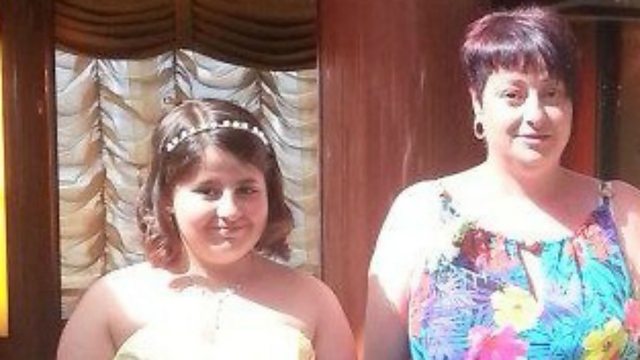 Shannon and her mum
I think 'normal' teenagers sometimes take their childhoods for granted. It's harder for me to make friends because I come straight home to clean up and help with simple things such as putting your socks on or doing your makeup. Making my own dinner and looking after myself is something other people my age can't understand. I say that it's ok, not everyone has to do this but I do and it's my life and I can't change it. Some days it's really hard to keep a smile on your face when all you can think about is someone else's safety but you have to be strong!
I worry about the future because I realise that at some point you could lose all of your stability and would have to be in a wheelchair all day every day. It upsets me watching you get gradually worse. I worry, but no matter what I will always be there to support you! 
Mum, you are my inspiration. You've always got a positive attitude to life and even when you're having a bad day, you're still happy. Sometimes I know you're hiding how poorly you feel, and don't tell me. It just goes to show that no matter what goes on in your life, there's always something to smile about!
I love you Mum,
Shannon.
The money that you raise helps BBC Children in Need to fund projects supporting young people like Shannon. To find out more, like us on Facebook and follow us @BBCCiN on Twitter.