Did you know your old mobile could be worth up to £250 for BBC Children in Need! We have teamed up with Regenersis so you can raise money just by recycling your old mobile phone, iPad or iPod, it's easy and helps to make a difference to children and young people right here in the UK.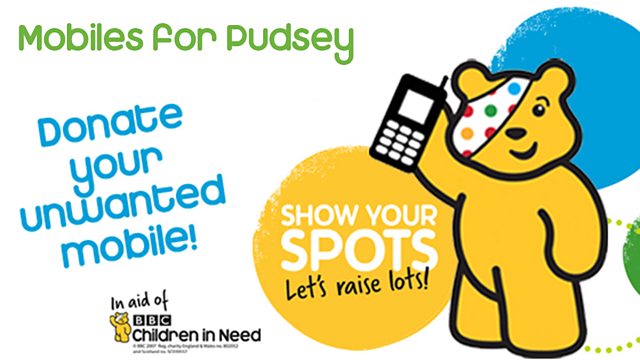 Mobiles for Pudsey campaign by Regenersis
You can find out how much your device is worth by visiting the Mobiles for Pudsey website then all you need to do is print off the label and send it to the address given and BBC Children in Need get the full value as shown on the website! You can even set up a group collection at your workplace, in your community, at your local town hall or with your friends and family, you could even ask for old mobile phones at your fundraising event to help you raise even more!