Hard to believe it's already September, isn't it? Summer 2012 has flown past, and with holidays over and people heading back to work and school, lots of us will be looking for something fun and exciting to do in order to take our minds off the whole "back in the old routine" thing.
So it's perfect timing that today (September 3) marks the launch of London Theatre Fortnight! From now until Sunday 16 September, tickets for a huge variety of West End shows have been reduced, meaning that you can now enjoy a magical night out in London without breaking the bank. Tickets are available for only £15, £25 and £35 and can be booked via the Lastminute.com website.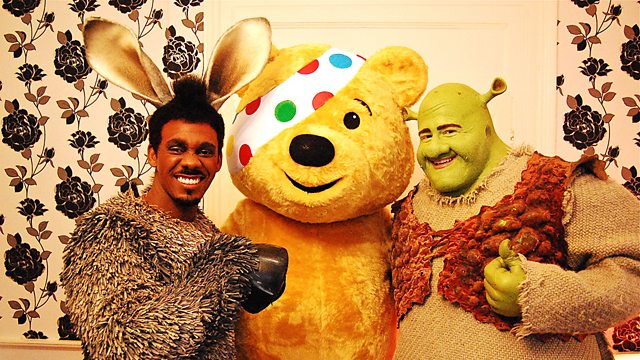 Pudsey with Donkey and Shrek from Shrek: The Musical
And the best bit of news?  For every exclusive London Theatre Fortnight ticket sold, your £1.50 booking fee will be donated to BBC Children in Need!
We'd like to thank all of the theatres who are taking part in London Theatre Fortnight - take a bow, you've earned it!