We continue our UK tour around the new projects that have received funding from BBC Children in Need by taking a close-up look at the work we're doing in Leeds. As a result of the magnificent total that was raised on Appeal Night 2012 (£26.7 million!), BBC Children in Need is delighted to be able to award £580,810 in this 'Grant Round' to projects in Leeds.
One project currently being supported by BBC Children in Need is the Hunslet Club in South Leeds, which provides art activities for children and young people in one of the poorest parts of the city. As one of the largest youth clubs in the country it attracts hundreds of children each week, many taking part in gymnastics, breakdance, cheerleading, ballet, singing, musical theatre and performing arts.
One child currently attending the project is Emily, 11: "I love coming to the Hunslet Club, I come 3 times a week for cheerleading, hip hop & youth club. I love the staff, they are really kind and fun."
Philippa Ranger, Arts Development Worker says: "The BBC Children In Need grant has made a massive difference to what we can do here. It means so many young people can learn to sing, dance, perform and express themselves. Opportunities they simply wouldn't have otherwise. They even got to perform in front of royalty when Prince Edward came to visit."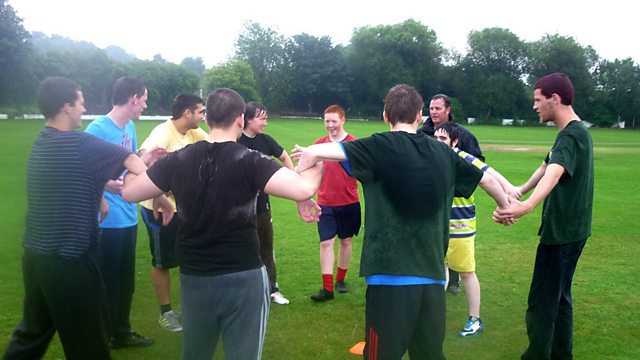 Young people from the Renew Project in Leeds take part in a rugby match.
Another project in Leeds that's receiving a Grant in this round of funding is Re'new Leeds, which has been awarded a three year grant of £84,868 to provide a weekly timetable of healthy and positive activities for disadvantaged young people.
Very well done to the projects in Leeds that have been successful in getting BBC Children in Need funding for 2013 - and an equally massive thank you to everyone who raised money or donated to our 2012 appeal. Thank you!
Who You Help: other projects in the North of England