Father's Day is a great excuse to appreciate all the amazing dads and grandads all over the UK.
The Crown and Manor Club in London is a BBC Children in Need funded project and knows all about family. They've had three generations of the same one all come and take part over the years!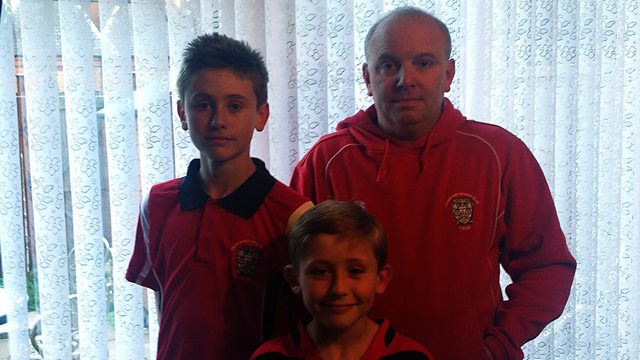 Daniel, Bobby and Dean
Daniel is 14 and Bobby is 10, and they have both been involved with the football teams for over two years. Their dad Dean was especially enthusiastic about Bobby going along as he has taken up the position of the under-10s football manager! Dean said "Walking through the doors, nothing seemed to have changed. Everyone was welcoming, and I couldn't wait for the boys to get involved."
In 1985 and aged 12, Dean discovered the local club when his cousins started training there. It was a vibrant place at the heart of the estate where Dean grew up, always busy with young men looking for something to do. Dean went along for years, and even held his wedding reception there when he married his sweetheart in 1995.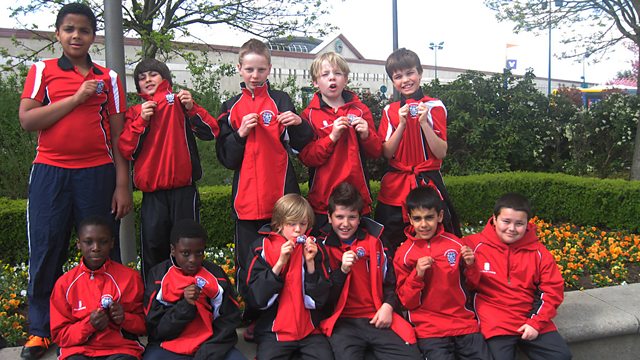 A Crown and Manor Club football team
And the legacy goes back even further- in 1959, Dean's father George was a key member of the Crown and Manor Club football team!
Lots of the volunteers at this historic club all attended as children, and it's testament to the project's fantastic work that they return to help out as adults. Having re-opened at brand new premises earlier this year, it's a thriving community hub with activities every night. Attendance is impressive and thanks to BBC Children in Need, facilities keep getting better and better meaning hundreds of boys have a safe and secure place to play.