So here I am like the new girl at school, new shiny uniform standing out against the well-worn kit of the old hands. Nervous on my first day, hoping my teachers will be nice and that I can integrate into the class. Wanting to learn, wanting to be competent, wanting to be accepted as part of the tea, but most of all not wanting to let my new classmates down.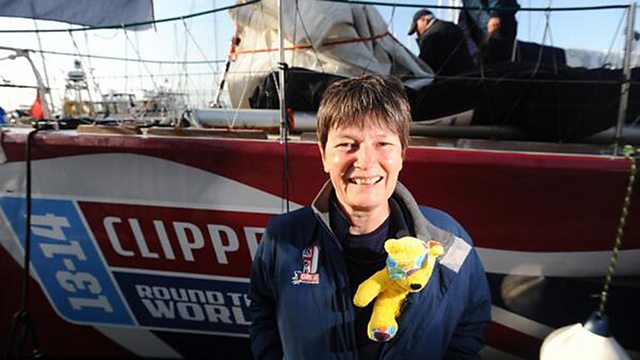 Well, all the pre-race nerves in San Francisco have melted away, and now I feel completely at home in this new school out on the big, big blue Pacific Ocean. My teachers, the round the world crew, are brilliant, patient, and extremely knowledgeable gently stretching me to build confidence and master new skills. It's humbling to sail with the guys who were there for my very first week in training, and who have now travelled 31,000 miles around the world. Owen and Jim are now so at one with this incredible sailing vessel, so at ease with all its quirks and awesome power.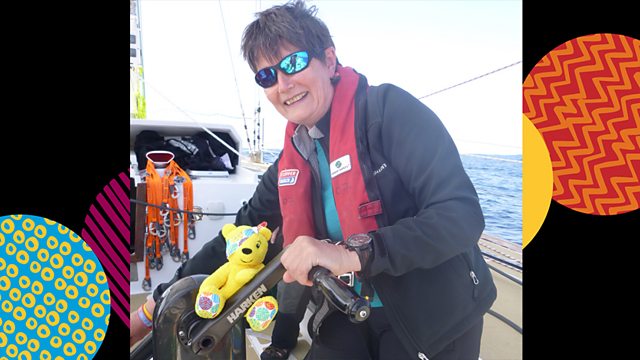 In training in the English Channel, you don't get much chance to "fly a kite" (that's boat speak for getting the spinnaker up). Yet that's pretty much all we have used since heading south downwind on day one, destination Panama. As we have worked our way through all three kites in just three days I have learned a new skill called "trimming". This entails sitting with the working sheet in hand and gazing constantly at the curls, furls, ripples and eddies of the huge sail before you. It's a delicate game of chance - ease out the sheet too much and the sail collapses, grind in too much, the sail loses shape and the boat slows down. There is a sense of power in the trimmer's commands of "grind" "halt" and "helm",  calling out for action from the grinders and helmsman all in the game of keeping the kite flying. Yet, one false move and it can be all over as you watch the sail collapse into the water.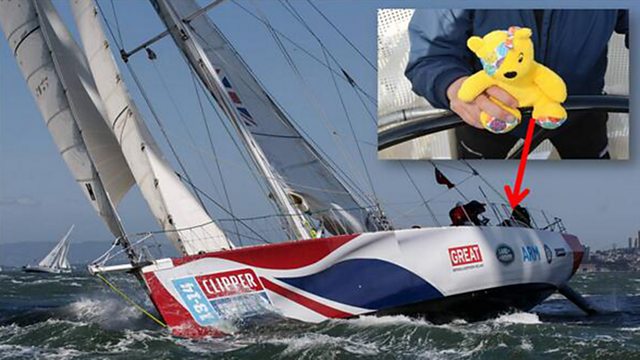 It's sometimes hard to remember we are in a race. Soon after leaving San Francisco we lost sight of our rivals, yet every so often we get a tantalising glimpse of another yacht ahead or astern. Other than that we ride the waves seemingly alone until one morning, when we were treated to another school of the ocean – a dancing frolicking pod of 40 dolphins playing with us for a couple of hours. It may be old hat to some who have seen it all before, but I will never tire of that.
See how much Lesley has raised on her JustGiving page.
We'll be bringing you Lesley's news as the race progresses over the next two months. For the latest updates, follow us on Facebook and Twitter. You can also search #PudseyClipperRace.