BBC Children in Need supports Kidscape, who run ZAP workshops for children who are being severely bullied. More than half of them have attempted suicide or self-harmed. This is one child's story. To protect his identity, his name has been changed.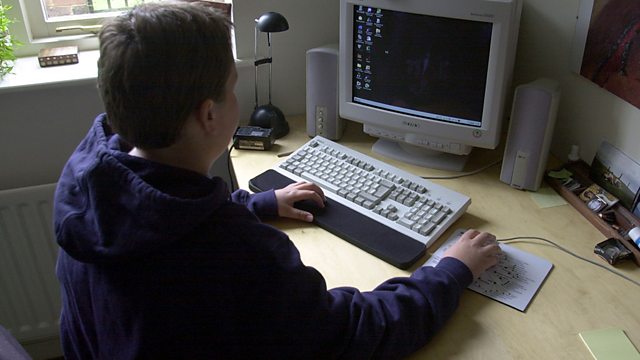 My experience of being bullied
I had been at my school for nearly two years and experienced bullying since the day I started. On my second day of school I was surrounded by a group of year 11 boys who physically threatened me and called me names.
I dreaded going to school every Tuesday because I had to get on a minibus to go to games lessons. The bullies would throw things at me from the back seats and call me names. I always sat on my own and did not speak to anyone. I hated it.  My phone was stolen. I had money stolen and the school didn't help me.
Being bullied is the worst thing that has happened to me in my life and I hated every minute of it. I thought I was the only one who knew how dreadful and depressing my life was. Boys circled me in the playground threatening to knife me and beat me up.
At Easter, I received a phone call from a withheld number threatening to set my house on fire and that they knew where I lived. Three weeks later I got another call saying I was going to be killed because they thought I was gay. I am not gay and even if I was, why should that be a problem? I cannot bear bullying, especially homophobia.
The effect it had on me
The bullying was draining and I felt no one believed what I was going through and no one understood me. I felt frightened, isolated and unsupported by teachers. I did not feel believed by the teachers and that they thought I was exaggerating. I had reported the bullies but teachers made the situation worse. I got to the point where I stopped telling them what was going on and I did not want my parents to say anything because I was frightened of being attacked. The bullies even picked on me in the classroom when the teacher was there, but the teachers didn't do anything.
The effects of bullying in my school
My friends disowned me for fear of being bullied themselves. I know that other children were bullied by the same boys but did not report it. We were always told there was no bullying in our school. They were lying.
Things I did at ZAP and what I learnt
When my mum signed me up for ZAP I was pleased but very nervous about going. However, the outcome of the course was amazing! If I had to rate the course out of 10 I would give it 11.
We learnt skills and strategies to deal with bullying. We did some role play as if we were being bullied and played out various scenarios to test our new skills. This really helped to build confidence. We were taught to use body language, use eye contact, say NO - being assertive and loud! They taught us to use repetition and creative responses.
The children I met at ZAP
The children I met at ZAP were different ages. They were all friendly and all very different. When I found out why they were there I felt sad at how much they had gone through. I wanted to help them as much as I could but knew the course would do that. Kidscape made me feel good about myself and not just focus on the negatives.
I am very very grateful for the staff and very very grateful for the support and understanding they have given me. It has helped me to be more confident in situations. They are a very friendly team who understand children well and you just know that they believe you, understand and want to help you.
Thank you very much Kidscape- you have positively changed my life.
Find out more about the children in your area helped by BBC Children in Need.