Children from a project funded by BBC Children in Need have recently become top fashion models, sporting the very latest in designer gear - and it's all to raise more money for BBC Children in Need!
High Street favourite Debenhams asked fourteen of their top fashion designers and editors to create a brand new range of fun children's t-shirt designs, with all profits from the sales going straight to BBC Children in Need.
As well as the usual children's wear favourites such as Matthew Williamson and Jasper Conran, Designers at Debenhams; Henry Holland, Sadie Frost, Jemima French, Roksanda Ilincic and Ben de Lisi have also designed tees for little ones.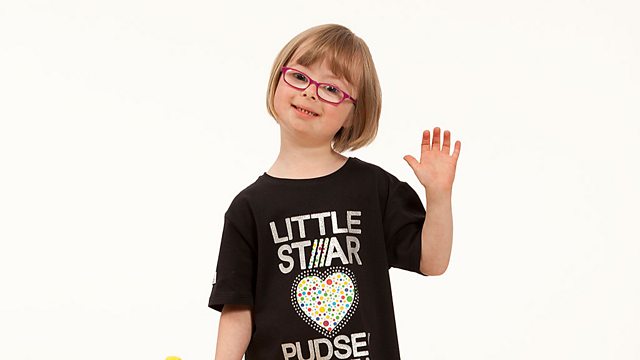 Kids from Disability Challengers in Surrey became fashion models for the day!
Pop along to your nearest store or buy them online and why not re-pin your favourite from the range via our Pinterest board.
Designer Henry Holland commented: "I am delighted to be involved with his great project - BBC Children in Need does such hugely important work."
When it came to choosing the young models who would show off the brand new designs, BBC Children in Need was delighted to put our High Street partner together with kids from one of the projects we support - Disability Challengers Ltd in Surrey.
This project provides a playcentre for disabled children and young people with absolutely any kind of impairment. They run play, youth and young adult schemes so disabled youngsters have access to stimulating and safe play in a specialist sensory environment, helping to enhance their social and communication skills. The project currently benefits more than 300 children each week aged 4 to 12.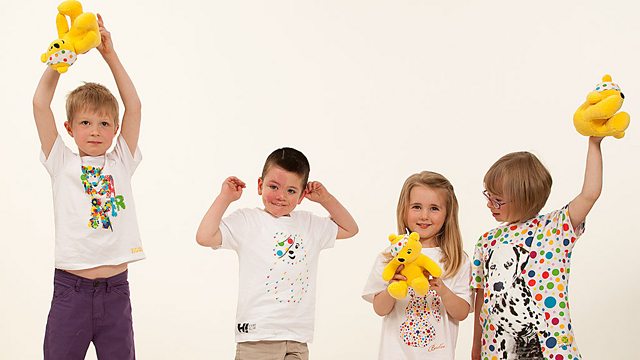 Kids from the Disability Challengers project in Surrey became fashion models for the day!
A three year grant of £44,610 from BBC Children in Need helps Disability Challengers Ltd to pay for a playworker who co-ordinates and helps volunteers working with the scheme to find their way.
The project was thrilled when we asked if some of their children might want to become fashion models for a day.
"Not many children get to take part in a professional photoshoot so it was a really special and exciting day for all of the children from Disability Challengers," said Communications and Fundraising Officer Jessica Klepacz. "Opportunities like this really do help disabled children to grow in confidence and self-esteem, skills which are vital when making friends and having fun as they grow up and challenge their impairments."
And for the parents of the models, it was a fantastic experience too. Emilie, whose son Alex took part in the photoshoot, said: "It makes me so proud of Alex and all the others who were there doing the photo shoot. They do not have easy little lives, so it is lovely to see when they do have big smiles on their faces!"
Hopefully the new range of t-shirts, which are now available in-store in branches of Debenhams, will fly off the shelves and help us to change the lives of more children right across the UK.