As we ready ourselves to get our winter coats out and settle into autumn, memories of summer may be starting to fade. However, we can't complain, summer 2013 was sunny and warm. The sun certainly shone brightly on the Thriftwood Summer Scheme in Brentwood, Essex. The scheme was set up by the Brighter Opportunities through Supported Play (BOSP) organisation, and was one of the many projects funded by BBC Children in Need this year.
The Thriftwood Summer Scheme ran for 10 days in August and helped young people with learning disabilities experience an adventurous activity holiday, increasing their independence, developing life skills and enhancing self-esteem. Each child was supported by a play worker who encouraged children to take part in the activities on offer. All the children were able to take part regardless of their disability and benefitted from activities such as kayaking, abseiling, pedal car racing, circus skills training to name a few.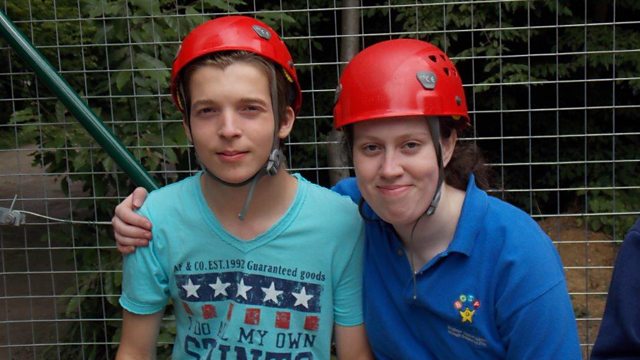 Your generosity meant that we could award a 3 year grant to run the Summer Scheme.
BOSP supports children with many disabilities who often require specialist medical training. Some have very challenging behaviour and are unable to access mainstream activities readily available to children their age. This can have a real impact on their social and emotional development, communication and self-esteem, all of which affect the ability to make friends.
It's clear to see that the children and their families got so much out of being a part of this scheme. A parent of one child summed it up when she said: "He was so excited as we arrived it was a pleasure for me to leave him knowing he was not only well looked after but given exciting outdoor activities to take part in. As an autistic child he does not have many opportunities to access outdoor activities which he dearly loves. So once again many, many thanks".
Thanks to your generosity, this child and many others are able to spend quality time doing activities that are not normally accessible to them and their families and that genuinely make a difference to their personal development. A three year grant from BBC Children in Need funded a Sessional Supervisor and 12 Play Workers, plus scout camp and administrative costs.
Click here to see a gallery featuring the children who took part in this year's Thriftwood Summer Scheme.
To find out more about the difference your money makes, visit our Who You Help section.