In late October, presenters and staff from across BBC Northern Ireland took to the pitch at Seaview, Crusader's Football Club in Belfast for the first annual 5-a-side tournament in aid of BBC Children in Need.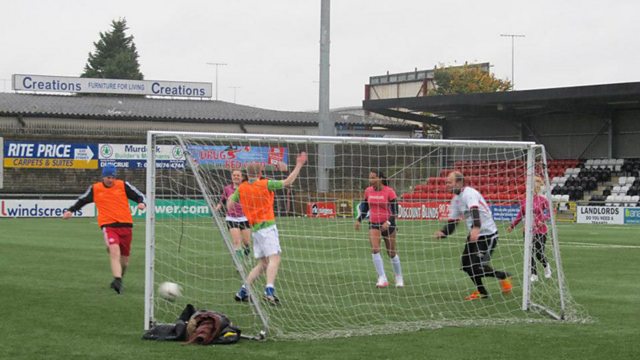 Presenters and staff from BBC NI held a tournament to raise money for BBC CiN.
A big congratulations to the bookies' favourite, ABCDE FC (BBC NI Sports department), who took the trophy with a 3-1 win in the final. The sore legs and damaged egos were worth it in the end though as the staff raised over £1000!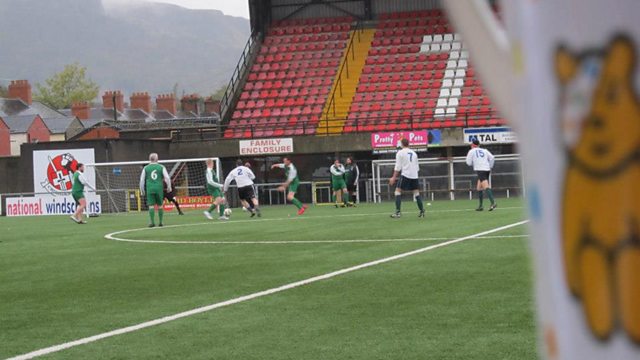 Football fundraiser
Huge thanks to everyone who took part!