Congratulations to 19-year-old Ben Sneesby who was competing in his first Winter Paralympics in Sochi, and came 11th in the sit-ski slalom! Before competing Ben took time out to talk to us about an organisation that was so important to him during his formative years.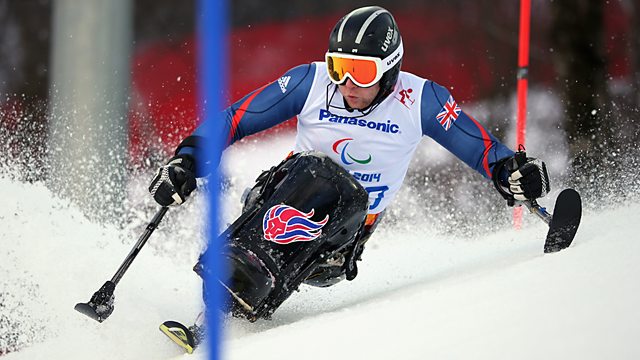 Ben in action in Sochi (Getty Images)
Ben joined The Back Up Trust when he was eight. Funded by BBC Children in Need since 2003, it's an organisation that delivers outreach, rehabilitation and participation activities to under 18s who have spinal cord injuries across the UK.
Every year 40-50 children and young people will sustain a spinal cord injury (SCI) through either accident or illness leaving them permanently paralysed. They can go on to have issues at school from access to buildings, difficulty with social relationships and not being involved in decisions that affect their lives. Depression and anxiety can also be a factor and there is an additional strain on siblings and parents as the family adjusts.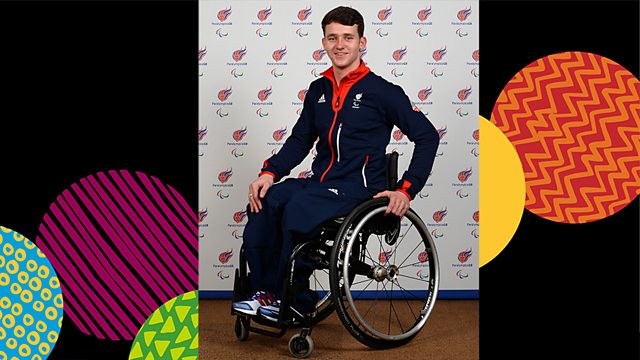 Ben on his way to Sochi (Getty Images)
Ben, who was born with an SCI and uses a wheelchair to get around, first slid onto a dry ski slope when he was 11 but this might have not been possible, had he not already been part of Back Up for two years.
"I got involved with Back Up when I was very young, and went on the very first course for kids when I was eight. I learnt lots of wheelchair skills which helped me to have the confidence to be independent and mobile. The activity course focused on what I could do, not what I couldn't. Later I went on a drama course in London, which was my first independent stay away from home without any family support. It was amazing, and helped me develop in confidence. It has stayed with me; I'm now able to travel on escalators anywhere in the world. The skills the courses give people are for life not just the duration of the course!"
At 13, Ben was talent spotted and invited to become one of the first members of the British Disabled Ski Team Youth Development Squad. Then when he was 15 he trained to become Back Up's first ever under-18 skills trainer where he supported other young people to be confident and independent in their wheelchairs. The organisation clearly saw that this was a successful strategy and to this day run a dedicated volunteer programme where young people can learn about leadership, how to deliver support and really challenge the perceptions of what is possible for those living with mobility impairment. For Ben it seems there's no slope too high.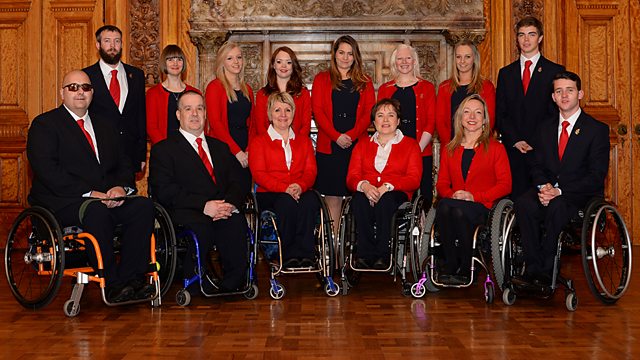 Ben (bottom right) and the ParalympicsGB team (Getty Images)
"I'm off to Sheffield Hallam University to study Sports Science in September and to continue developing in sport and grabbing the opportunities and challenges life throws at me. Back Up has helped me develop in all areas of my life, physically, mentally and socially. It is difficult to measure what might have been, easier to say how fantastic it is and that Back Up has played a major part in so many wonderful opportunities in my life."
At Sochi Ben competed in the Sit-ski Slalom and Giant Slalom categories. An absolute inspiration to everyone, we wonder how many budding Paralympians are currently cutting their teeth at The Back Up Trust?