In 1974 musician and composer Jo Collins met Mary Ward, a teacher and director. With an inclusive approach they both believed in sharing the creativity in everyone and anyone so they started a theatre company in the only building they had access to at the time - a lowly chicken shed.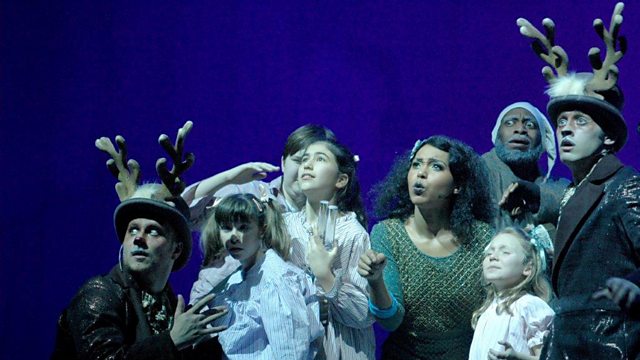 Part funded by BBC Children in Need, 2014 is the theatre's 40th Festival Year and celebrations have already started with a new show which is ruffling plenty of feathers.
An Awfully Big Performance takes audiences on a journey to celebrate the inclusive theatre's past, present and future. Expect snapshots of dance, music, song and drama from an exceptional cast of diverse performers such as sisters Ophir and Noa: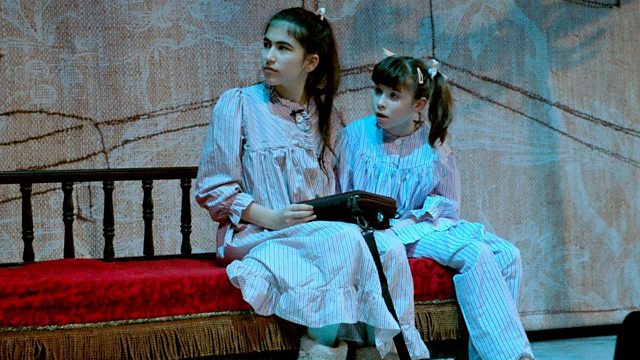 Orphir (left) in An Awfully Big Performance
"My name is Ophir and I am 18 years old. I have been part of Chickenshed since I was a baby. I first came to 'Tales for the Shed' and then joined the Children's Theatre, so about 17 years - that's all my life! In this show I have worked with Robin, Emma, Louise and Georgie. They are passionate, inspiring and understanding. I've learnt from them how to push on and boost my confidence. The best bit of this show is my duet with my sister Noa. It makes me feel so special."
Based in north London, Chickenshed has been working with socially excluded groups for the last 4 decades. Still true to their all-embracing original ethos, the theatre now have at least 600 children on their books, many of whom face significant social or financial hardship or have recognised additional needs.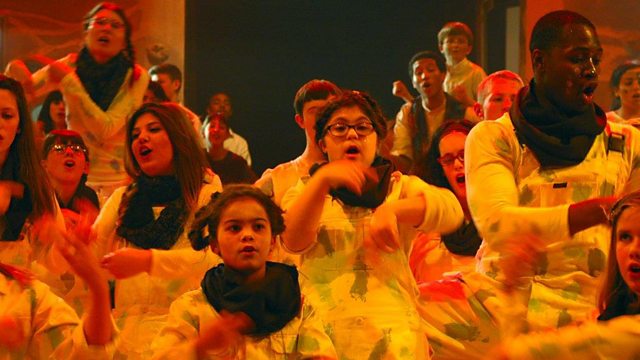 Noa (middle) in An Awfully Big Performance
"My name is Noa and I am 12. I have been part of the theatre company for six years which is half my life! For an Awfully Big Performance I have been working with Louise, Lauren and Georgie. I would describe them as supportive, determined and helpful. I have learnt that they are great teachers and put a lot of effort and time into Chickenshed to make it a great place and to make the show the best it can be. The best bit about the show is the people you meet, the friends you make and the feel of the community and love amongst the people. I love the feeling you have being on stage."
The theatre has seen incredible success over the last 40 years and helped many young people to increase their confidence and creativity, form deeper and more trustful relationships plus find an independence and ambition they never knew they had! No wonder there is a waiting list of more than 1000 people.
To see Ophir and Noa performing on stage head to the Chickenshed website as the run ends on Sunday 23 March and tickets are selling fast!