Five couples have experienced the ultimate luxury trip to the 2013 Monaco Grand Prix, raising a phenomenal £1,023,039 for BBC Children in Need.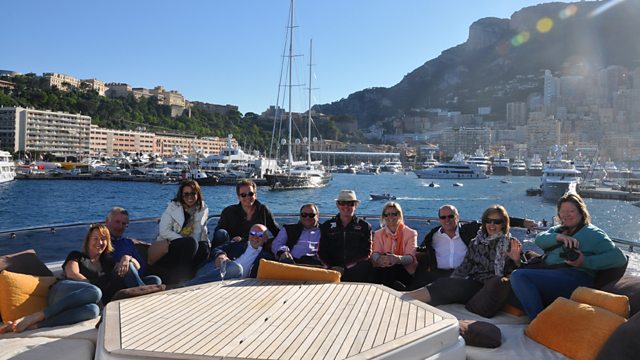 Back in November, Chris Evans auctioned this incredible package on The BBC Radio 2 Breakfast Show. All the money raised will directly help disadvantaged children and young people right here in the UK.
The lucky winners' weekend kicked off on Thursday 23rd May with a visit to the famous BBC Radio 2 studios in central London, for a behind-the-scenes peek at The Chris Evans Breakfast Show. Five sensational McLarens were waiting on the Plaza outside New Broadcasting House to whisk the group away on their holiday.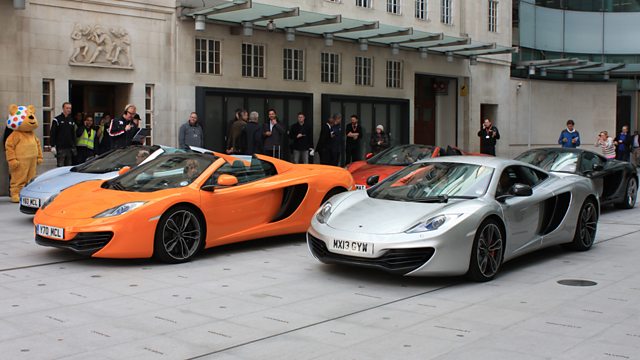 Chris and Pudsey wave the lucky couples off
During the trip they met David Coulthard and Eddie Jordan and the highest bidders even got a chance to go on the Grid Walk with F1 boss Bernie Ecclestone, as the cars, the driver and all the crews carried out their last minute checks.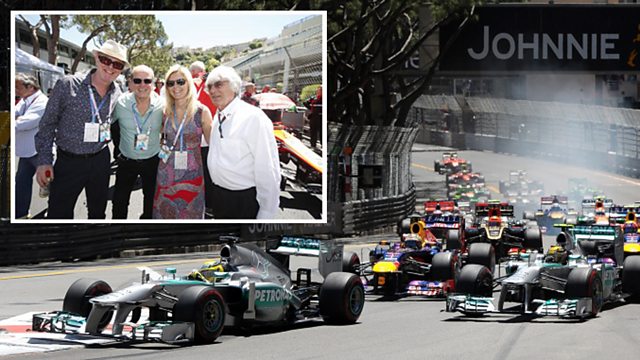 The highest bidders were escorted by Bernie Ecclestone on the Grid Walk.
Bidders Sir Tom and Lady Marion Hunter said: "Great weekend for a great cause. What could be better?"
Jim and Tanya, who also won, added: "Fabulous trip with lovely people and organised like a well-oiled machine. Chris is a fantastic easy going host. Hospitality has been second to none. Everyone involved has been so lovely and enthusiastic. Amazing and it keeps getting better."