There's something magical about being out in the middle of the ocean, just me and my team mates against the elements, all having to rely on each other.
After one and a half years of intense physical training and mental preparation, I'm just hours away from setting off on my 5,500-mile leg of the Clipper Round the World Yacht Race. I'll sail from San Francisco and arrive in New York in two months' time.
I feel nervous and really excited all at once. As a novice sailor, this is an absolute first for me. The Clipper Race is all about novices getting the opportunity to be trained to take on a challenge like this. And I know that while it's going to be such hard work, it will also be the most incredible experience. We're expecting to face all the extremes - from terrible storms, heavy rain and rough seas, to intense heat when we reach Panama.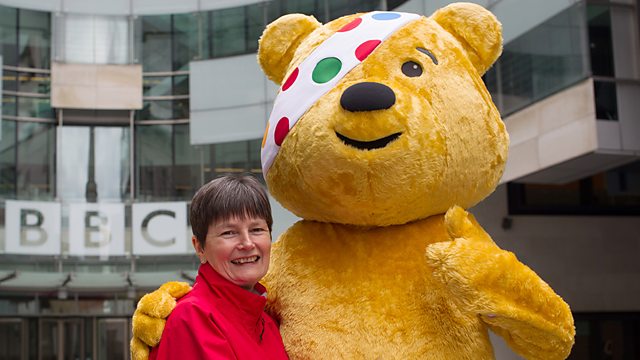 One of the sailors taking part in the race was recently swept overboard while changing a sail and it took an hour and 40 minutes to rescue him. Clipper train you relentlessly in man-overboard drills. It's a real danger and you have to remember to 'clip-on' at all times. As well as the training there's also the emotional challenge. I know I'm going to be stuck on a boat with a bunch of people who may not always get on – I'll just have to find a way of dealing with it. And it's going to be exhausting. The shifts are either six hours on, six off during the day and four hours on, four off during the night. It sounds odd, but you very quickly get used to grabbing your rest when you can.
I've always wanted to sail properly, but being a single parent looking after my children for a big chunk of my life, I hadn't managed to do it until now. But now that my daughters are grown up, I have the opportunity to fulfil my dream to become a better sailor and do some good as well.
I'm doing this challenge for myself, but knowing that I'm raising money for a worthy cause will give me the motivation I need, especially during those dark, horrible nights when it's cold and rainy, and when I'm really tired. Although I work for the BBC, I've never raised money before, apart from shaking a BBC Children in Need bucket in the office! I've set myself the target of raising £5,500 - that's £1 per nautical mile I'm sailing - but it would be great to beat that! BBC Children in Need has been doing lots of good work for many years, and the fact that's it's an umbrella charity giving money to lots of small projects is what makes it unique."
See how much Lesley has raised so far on her JustGiving page.
We'll be bringing you Lesley's news as the race progresses over the next two months. For the latest updates, follow us on Facebook and Twitter. You can also search #PudseyClipperRace.