Friday 8 March 2013 is International Women's Day; a day of global celebration marking the achievements of women past, present and future. Thousands of events are held throughout the world to inspire women and celebrate achievements. A global web of rich and diverse local activity connects women from all around the world, ranging from political rallies, business conferences, government activities and networking events through to local women's craft markets, theatrical performances, fashion parades and more.
For one BBC Children in Need funded project, it's also an opportunity to show support for women and girls who face really difficult daily challenges like poverty, violence and exploitation.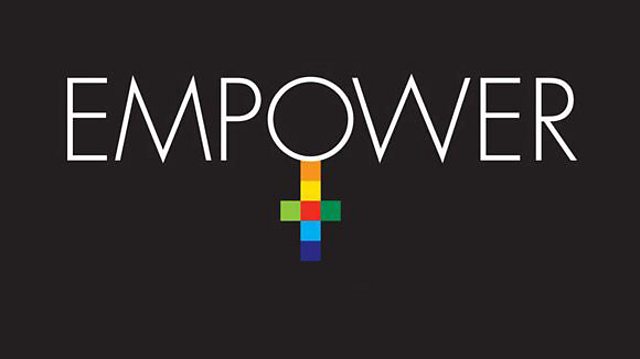 The Empower Logo
Read our Who You Help Case Study about the Safer London Foundation's programme "EMPOWER", which is a support scheme for young women in the capital who are at risk of sexual violence and exploitation.
Safer London Foundation has come up with a way to show your support for the great work they're doing, by wearing the universal symbol for 'woman' - in the form of their EMPOWER nail wrap.
To get your Nail Wraps, email: info@saferlondonfoundation.org , then tweet a photo of you wearing them on the 8th March with the hash tags #IWD and #EmpowerAlways.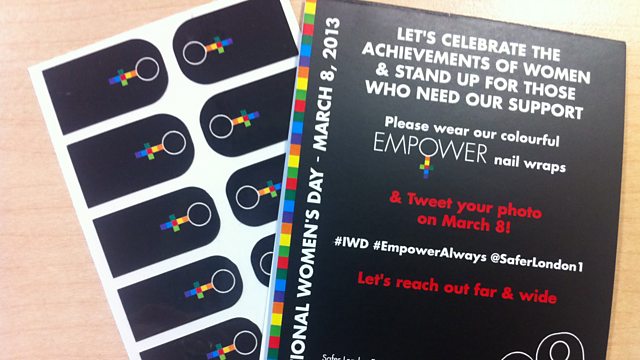 EMPOWER's Nail Wraps for International Women's Day 2013
And this is the overall aim of EMPOWER: to remind vulnerable girls that they have an army of women behind them, supporting them every day. By getting people talking about the issue of sexual violence, we are another step closer to 'nailing' the problem.