This news article was first published on 17 March 2012.
Whilst the nation is gearing up to celebrate St Patrick's Day, we want to let you know just how much difference your money is making to the lives of children and young people in Northern Ireland.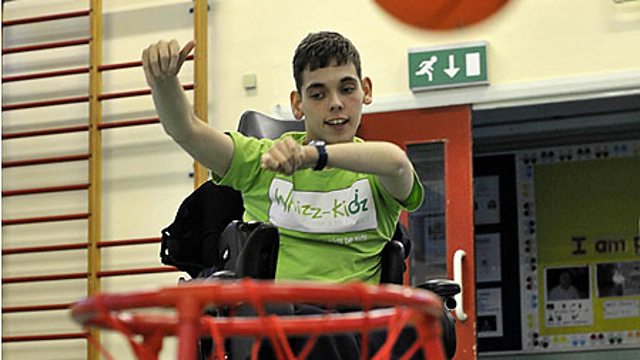 James from Whizz Kidz
Your fundraising and donations contribute towards 298 different projects, run by various organisations, that help children and young people all over Northern Ireland to feel safer, happier and better able to reach their full potential.
Two examples are the Whizz Kidz scheme, which helps young wheelchair users form their own local network, and ABC Saints Boxing Club in Belfast - a hive of activity to help young people keep their minds and bodies healthy.
Click below to read more about how children have benefited from those schemes: