BBC Radio 5 live and BBC Radio Sheffield need your help as they attempt to break the Guinness World Record title for the 'Most players to play in a continuous 5-a-side football exhibition match', while raising some money for BBC Children in Need.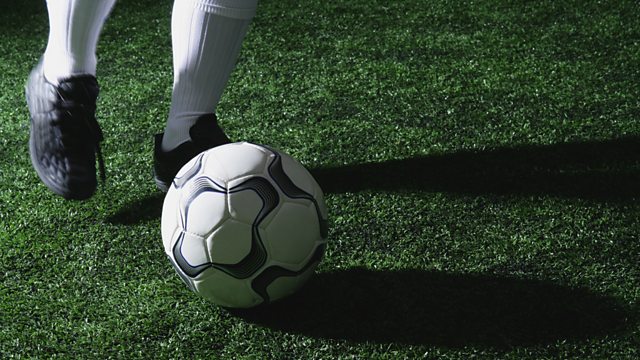 A footballer about to kick a ball
The 5-live-a-side challenge will take place from 2pm Friday 12 October to 2pm Saturday 13 October at The Sheffield United Academy, Fishill Crescent (just off Shirecliffe Road) in Sheffield.
Each player taking part in 5-live-a-side will play for a minimum of 10 minutes and may get the chance to show off their skills against BBC presenters, celebrities and former football pros. The game will run for a continuous 24 hours under the watchful eye of an official Guinness World Records Adjudicator, and to encourage some friendly competition there will be a final score.
5 live presenters Colin Murray for Fighting Talk and Robbie Savage for 606 will be on-hand on Saturday to play in the final stint of the – hopefully - successful record attempt, before celebrating the ambitious task with a special one-off match between hand-picked Fighting Talk and 606 squads.
So do you want to be part of the team? It doesn't matter how good you are - all you have to do is sign-up below to be in with a chance of being in the squad.
So if you're 18 or over and up for some footy fun for BBC Children in Need, then register your interest now at bbc.co.uk/5live/5liveaside.
Please note that places are limited and will be allocated on a first-come first-served basis. If you're successful you'll be invited to make a voluntary donation to BBC Children in Need via the Pudsey website.
Full terms and conditions are available here.