Ten years ago, when he was five, Euan enjoyed a game of tag like any other child his age. His earliest memory is breaking his collar-bone after crashing into a friend, and being whisked off to hospital.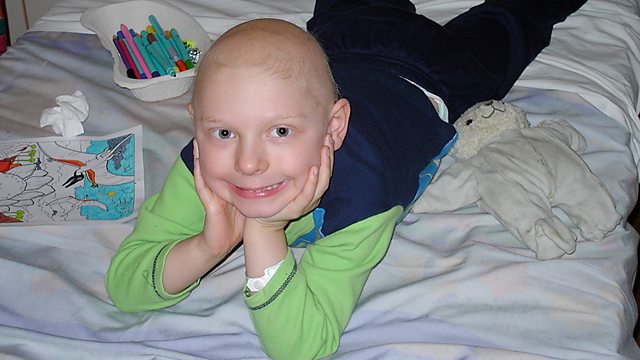 A week later, Euan's mum Kellie got a phone call from school to say that he was holding his arm in an unusual way. Kellie took him back to hospital expecting it to be a minor problem with his collar-bone, but another x-ray revealed a 5 ½ inch tumour.
Euan was diagnosed with Ewing Sarcoma (which the family came to call Euan's Sarcoma), an aggressive form of bone cancer. His consultant gave him six weeks to live.
First came intensive chemotherapy, which caused Euan's hair, eyebrows, eye lashes, finger nails and toe nails to fall out. Then it was decided that the only way to ensure his long-term survival would be to amputate his arm. For Kellie that conversation was the hardest she's ever had. Euan was puzzled and distressed. How could any five-year-old understand such a traumatic situation?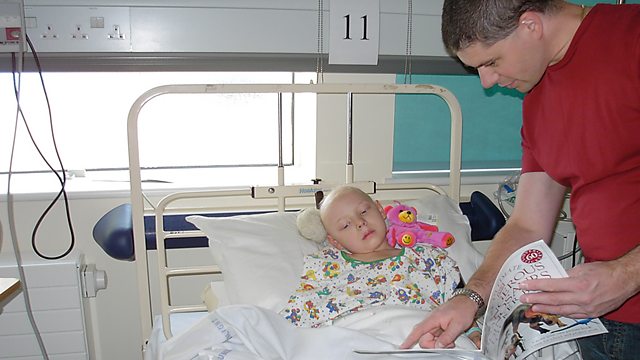 Euan and his dad in hospital
After the operation, it took Euan an enormous amount of readjustment. He kept reaching for things with his right hand, but it wasn't there to use. He could feel his hand still there, had phantom pains and was very self-conscious. Further operations were needed to remove nerve endings which continued to grow causing even more severe pain.
With two babies 20 months apart and Euan not sleeping, Kellie felt helpless. But then the Rainbow Trust Children's Charity stepped in.
With funding from BBC Children in Need they provided Ben, a Family Support Worker. When Euan was in hospital, Ben came every day to play chess and keep him company. Ben also took him on trips to the Manchester Museum in his wheelchair and made sure mum had a break. It was a relief to Kellie to know that someone was there with him, meaning she could sleep and look after the two baby girls. And Rainbow Trust has remained that constant, unfailing, practical support ever since. Day-to-day life would have been impossible without them, she says.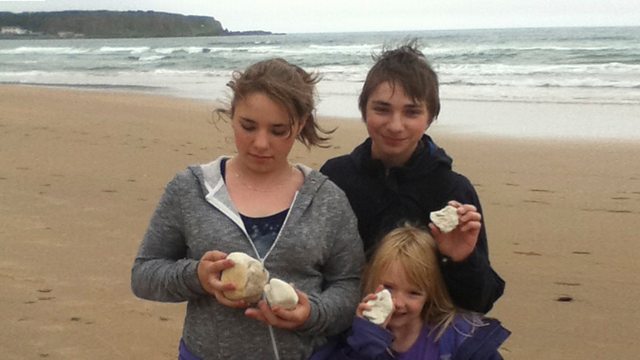 Euan and his sisters on a fossil hunt
Now 15, Euan is through the worst. He's managed to catch up at school, and has just been awarded an A in his Geology GCSE which he took a year early. He's passionate about rocks and fossils and is determined to become a palaeontologist.
Euan is now out of his wheelchair and the weekly hospital visits are nearly over. He told his family to clear their diaries as he can't wait to be spending more time with them!