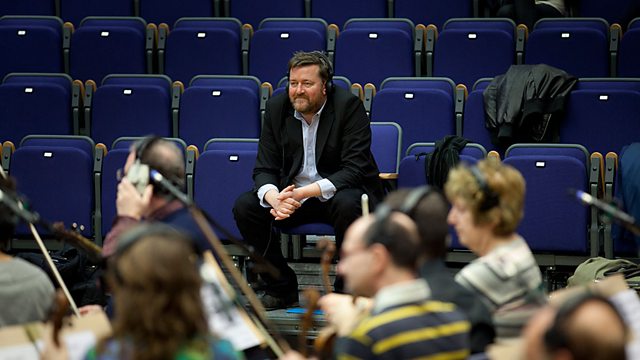 Elbow's Guy Garvey with the BBC Philharmonic Orchestra
By now, you've probably already heard the stirring piece of music that accompanies the BBC's trailers for its Olympics programming. The piece of music is called "First Steps", and it was specially composed by the Manchester band Elbow for the BBC's coverage of London 2012.
Well we're delighted to be able to confirm that the theme is available to download right now, from selected online retailers (see below). And we're even MORE delighted to confirm that BBC Children in Need will benefit from every copy of the single that's officially downloaded!
First Steps is available as a two-track digital download - the full six-minute version of the song, and the four-minute edit that was premiered on Chris Evans' Breakfast Show on BBC Radio 2 on Friday 27 July.
Elbow have waived all fees and royalties from the digital download and the retailers have waived all profits from the release. A huge thank you to them all for being so generous!
A special behind-the-scenes video has also been released, showing the making of the song (featuring the BBC Philharmonic Orchestra and the NovaVox Gospel Choir) and the inspiration behind the memorable animated trailers currently being shown on BBC TV. Watch the video by clicking here.
You can download Elbow's "First Steps" NOW by clicking any of the following links: