CBeebies Get Well Soon and see Mr Bloom's Nursery live!
Some very exciting news has just come in from CBeebies channel controller Kay Benbow:
CBeebies has just commissioned three new series, a new show called Get Well Soon and returns for two much-loved favourites in slighty new formats, I Can Cook - On The Go, and Mr Bloom's Nursery: Get Set, Grow.
Get Well Soon is a brand new series all about going to the doctor and getting better.
In each episode, Dr Ranj (an actual paediatrician) opens his surgery doors to a new character with a different common childhood ailment.
We hope the show will allay fears children have about being ill and going to the doctor by helping them understand their bodies, all with a good dose of music, laughter, puppets and general silliness thrown in for good measure.
I Can Cook - On The Go sees Katy Ashworth dropping in on kids around the country in Horace, her kitchen campervan, on a mission to help kids create healthy, scrumptious snacks.
Katy joins the kids having fun doing loads of outdoor activities like going to a skate-park and surfing - then when they've worked up enough of an apetite - Ta da! Out come the snacks they made earlier...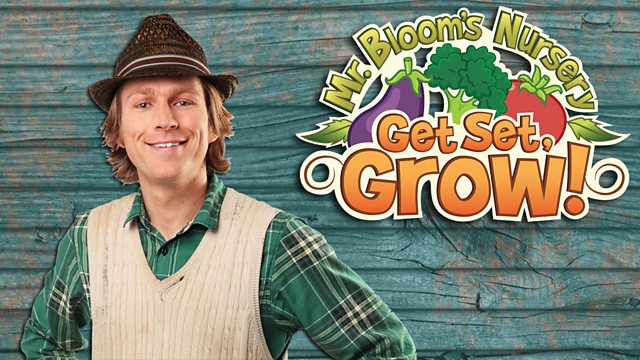 In Mr Bloom's Nursery: Get Set, Grow! Mr Bloom and his lovable crew of Veggies pack up the Compo Car and head out across the country to create a travelling village fete for thousands of tiddlers.
*Exciting news alert!*
In conjunction with the new series, BBC Learning are staging a series of family events throughout the country this summer.
Hosted by Mr Bloom (aka Ben Faulks), the events will show the audience how to have fun in the garden and of course there will be the usual mix of humour, music and lots of audience interaction!
Entrance to the events is free and everyone is welcome but you will need tickets to get into the live shows. Tickets will be released shortly.

To find out when tickets become available join the BBC's mailing list at the BBC Shows and Tours page and select 'Childrens' as a preference, or keep an eye on the CBeebies Facebook page.
Get Set, Grow will be at the following locations during the summer...

Kilmarnock, Dean Castle Country Park, 14th and 15th July
Hartlepool, Ward Jackson Park, 22nd July
West Bromwich, Sandwell Valley Country Park, 28th and 29th July
Kings Lynn, The Walks, 12th August
There will also be another venue somewhere in the South West which we will confirm soon :)