The CBeebies Bedtime Hour is Changing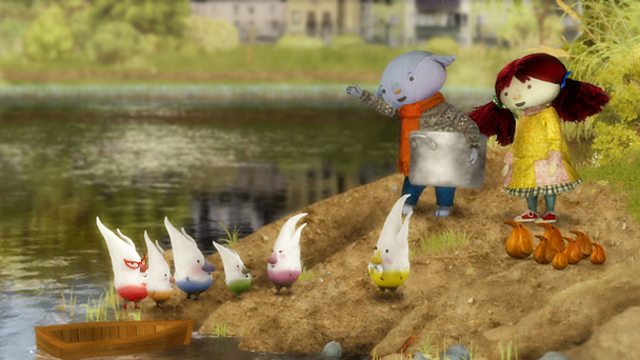 From Sunday 27
th
October, the CBeebies Bedtime Hour line up will be changing slightly. We know that these shows form part of some children's routines so we wanted to give you plenty of notice - just in case you need to record a few of their favourite episodes to keep in reserve… :)
The new line up from Sunday to Thursday will be:
18.00 The Adventures of Abney and Teal
18.10 64 Zoo Lane
18.20 In The Night Garden
18.50 Bedtime Stories

And on Fridays and Saturdays, it will look like this:
18.00 The Adventures of Abney and Teal
18.10 Waybuloo
18.20 In The Night Garden
18.50 Bedtime Stories


Old Jack's Boat will be sailing back to weekdays and Charlie and Lola will still be there when you wake up from 07:00. Fans of Waybuloo will be pleased to know you can still catch the Piplings everday at lunchtime.  
We know that changing the bedtime schedule around can throw some little ones' routines out a bit so we try not to alter it too frequently. We've had the current line-up for quite some time, however, so we're rotating the shows a bit to make sure everyone gets a chance to see their favourite programmes.
We've also got some very exciting things coming up in the next few weeks at CBeebies:
The lovely Chris and Pui will be back with a brand new series of Show Me Show Me on Monday 28
th
October, there's a Woolly & Tig Halloween special on 31
st
and from 28
th
we'll be going Tree Fu-tastic as we celebrate the start of the new series with brand new episodes every day and amazing Tree Fu games and exclusive material all over the channel and site.
Once we've recovered from that excitement, there'll be barely time to catch our breath before we welcome two landmark adaptations of children's books to the channel, the Katie Morag stories (filmed on location in the beautiful Hebridean Isle of Lewis), and Topsy and Tim, which chronicles family life through the eyes of two adventurous twins as they grown and learn every day.
Later on in the Autumn, CBeebies favourites Sarah and Duck will also be returning with some beautiful new episodes, as will our resident friendly little aliens, Q Pootle 5 and his friends.
You can stay up to date with everything happening on CBeebies through the
TV guide
By following @CBeebieshq on Twitter
Liking the CBeebies Facebook page