Something Special - the new series is coming!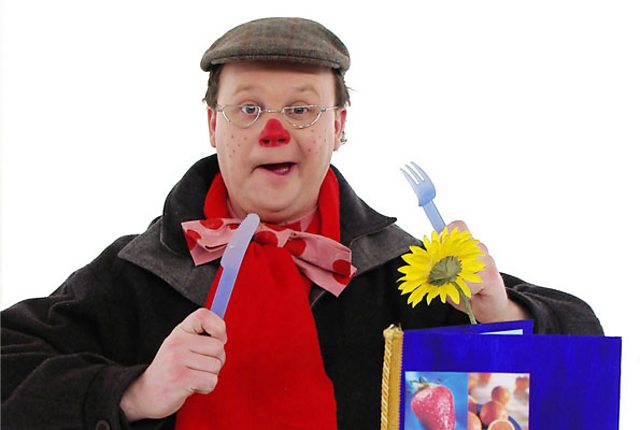 The Something Special team is currently out and about filming another series . Justin, Mr Tumble, the Tumble family, the film crew, our Makaton trainers and of course the stars of the show, the children, are all working hard to create 25 brand new programmes.
To date we have already completed half of the filming. We have been down to the Tumble House to witness Mr Tumble pretending to be a doctor, baking some delicious cakes and seen all the Tumbles competing in their own version of X Factor. Aunt Polly does a lovely rendition of I'm a Little Tea Pot and really makes it her own!
We have also met some truly wonderful children and their families while filming the 'Justin' element of the show. We have been playing Rugby with the Saracens team, spent a day with the Beaver Scouts, been shopping for a pet and visited a gorgeous sensory garden.
The filming days are always a lot of fun but it is the magic that we witness when Justin meets the children that makes them something truly special. Justin has this amazing innate ability to connect and communicate with children and it's fascinating to just sit back and watch him engage with our young contributors. One little girl almost exploded when she met him and I turned round to see half the film team in floods of tears.
Something Special is now into it's 7th series and our aim still remains the same. We want to help children with learning and communication difficulties find their voice as well as giving them a voice on national television. It has been inspiring to see how signing has developed and grown amongst our target audience over the past eight years. But what is deeply satisfying is meeting mainstream children who have also learnt to sign as a result of watching the Programme. Signing is no longer restricted to the special needs world, all children regardless of their needs and ability are learning to sign and are communicating with each other.
The past 12 months have been quite amazing for the Something Special team. In November we were honoured to receive the Bafta for the Best Pre School Programme. Justin also won the Best Presenter Bafta for his work on Something Special . But what capped the evening was when Gary Barlow turned up to present the Best Channel Award. He told the audience that he had agreed to break his tour and present the award on one condition....that he could meet Mr Tumble!!! Little did we know he is a huge fan and that he had picked up a few signs along the way.
The new series of Something Special will be shown in September in the usual slot 09.45 and 14.45. We hope you enjoy watching them as much as we enjoyed making them....
Best
Allan