Katy Ashworth: Life with Charlie
We caught up with the lovely Katy Ashworth (and baby Charlie) to find out how she's enjoying motherhood so far...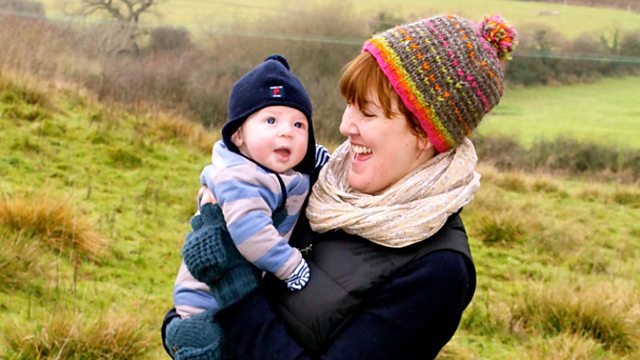 Hi Katy! How's everything going? Has it sunk in yet that you're a mum?
Yes, well and truly! I am actually quite befuddled as to how normal and natural it feels; like I have been doing it for years...probably something to do with the fact that I have worked with children for so long. Although sometimes I have moments where I sit bolt upright and suddenly declare 'Oh my gosh, I am a Mum!' like I have only just found out. It's quite funny. 
How does being a mum (so far) compare with what you expected it to be like?
Well, I literally prepared myself for a nightmare baby who never slept and always cried and I have been pretty lucky with Charlie in that respect, so I guess it's a bit better than what I set myself up for. But overall, it is really as expected - everyone told me my life would change in this way and that way, so I just mentally prepared myself for that and consequently I've adapted reasonably well. Everyone was right about the difficulty of getting things done, hours go past and I've just been staring at Charlie! 
What's the best or most useful piece of advice you've been given?

To ignore all the advice and trust and listen to your own motherly instincts.
How are you coping with cooking with a baby in tow? 
Ha ha! I didn't touch a saucepan for weeks! But now I will just pass him to someone whilst I cook, or have him in a sling. It hasn't quite got to the point where we are doing the washing hands song together yet!
How's Charlie's dad enjoying fatherhood?
He loves it. Charlie is already so alert and aware, so he enjoys chatting to him and playing with him. Charlie actually looks like a miniature version of him too! 
Have you found yourself singing any CBeebies songs to Charlie?
Not yet, but I do make up songs and stories, which I think I get more out of than Charlie at this point!
Is there anything you've learned from working at CBeebies that you think you'll bring into being a mum?
Yes! Heaps! I said this in the studio even before I knew that I was becoming a mum. In the CBeebies House, we're always doing such creative and fun things, from making pictures out of autumn leaves to silly competitions on space hoppers. I remember saying last year 'I can't wait to do this kind of stuff with my kids when I have them'. And then there is I Can Cook - I'm looking forward to starting to throw flour around the kitchen with Charlie! It probably won't be as neat and tidy as it is on the TV...
Which CBeebies shows are you looking forward to letting Charlie watch when he's a bit older?

All of them. He's already met all the gang backstage at the Christmas show, so I am sure he'll be a big CBeebies fan!


Catch up with Katy in our video interview. She talks about her first week back at work and the challenges she's faced as a first time mum – how did she feel to leave Charlie? does he watch his mum on TV and crucially to all new mums… is she getting any sleep yet?
Join in the grown-ups' chatter about this video on facebook.com/cbeebies.