CBeebies Christmas Shows: Mr Bloom, Pantomime and more festive fun!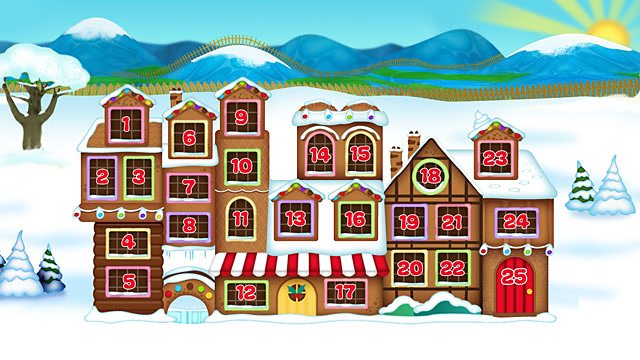 https://twitter.com/CBeebiesHQ
We're dusting off the tinsel in the CBeebies office! Christmas is fast approaching and the CBeebies House is a flurry of festive activity with everyone rushing around getting all the Christmas specials ready.
This year we have a bumper crop of brand new seasonal episodes, kicking off with 'Show Me Show Me Winter Special' and 'Baby Jake Loves Christmas' on 17th December, then 'Mr Bloom's Nursery - Hoe Hoe Hoe' on the 18th and 'Mike the Knight and the Sneezing Reindeer' and '64 Zoo Lane - The Story of the Merry Jinglewhizz' on 20th December.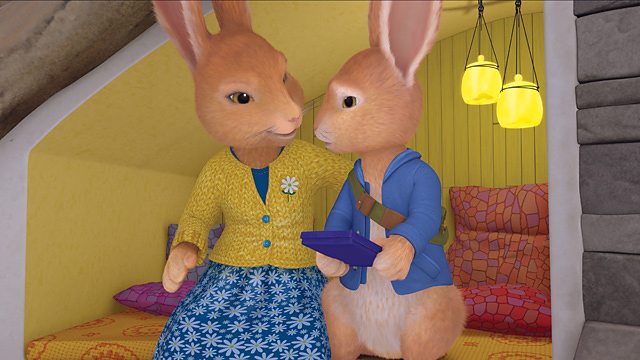 We also have a couple of beautiful one-off Christmas animations; 'The Cow That Almost Missed Christmas', a unique re-telling of the nativity story through the eyes of a cow called Marjorie, who lives in a stable in Bethlehem (I think you can see where that's going…) and 'Peter Rabbit's Christmas Tale'. (This is actually a taste of things to come as we're very excited to be welcoming a full series of animated tales based on Beatrix Potter's classics to CBeebies in the new year!)
The highlight of the Christmas schedule for many of us, of course will be the CBeebies Pantomime. This year Sid is starring as Jack in a special CBeebies adaptation of Jack and the Beanstalk which you can watch on December 21st (and then repeatedly on your HD recorder/iplayer another couple of hundred times if the kids have their way!)
This year the cast recorded the Panto songs with the BBC Philharmonic in advance so that little ones can learn them beforehand and have fun singing along when the Panto comes on TV. Andy and Mr Bloom will be introducing a new one every week on the CBeebies website.

Your little Christmas angels will also be able to make their very own shoebox theatre to recreate scenes from the pantomime (printouts and instructions will be downloadable from the website). We'll also have some special Pantomime behind the scenes videos and extras just for you grown-ups so keep an eye on our Grownups pages and social media for those.
The CBeebies website will be building up the excitement to Christmas Day with another fantastic interactive Advent Calendar, little ones will be able to open a new window every day to reveal a unique Christmassy surprise from one of their favourite CBeebies characters or presenters. CBeebies online will also be crammed full of festive things to make and do including Christmas bunting, paper chains and for the first time, Christmas cards featuring favourite CBeebies shows and characters.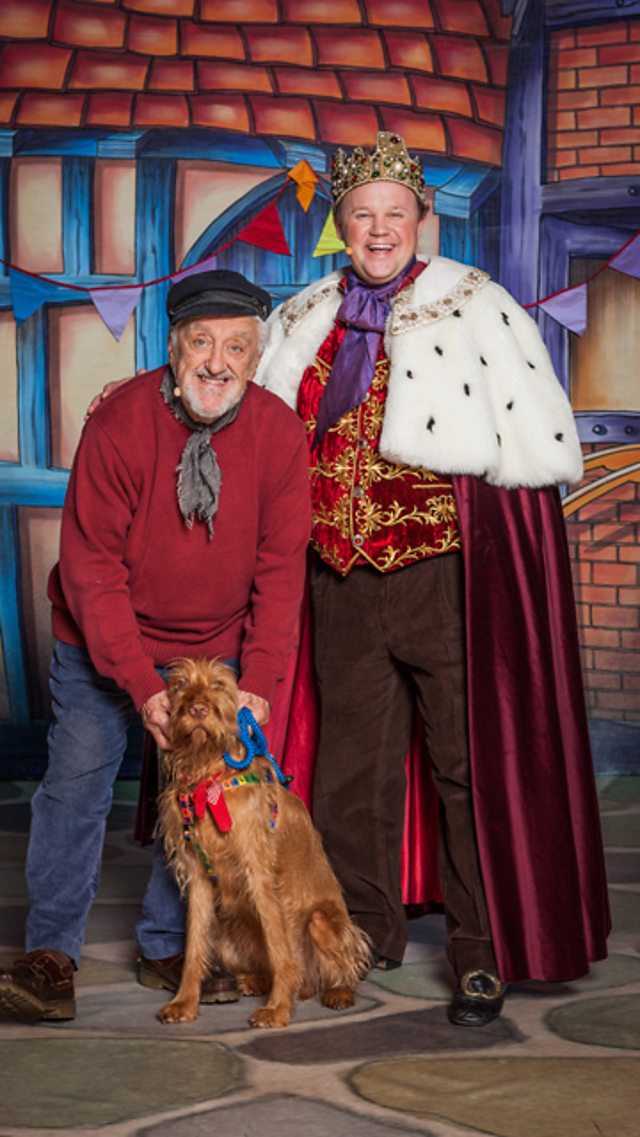 For those long car journeys during the holidays don't forget all the lovely CBeebies Radio shows. As well all the great regular programmess like 'Tree Fu Tom Spell School' and 'Nina Goes Inventing', this Christmas, highlights include a Christmas Special presented by Chris from Show Me Show Me, a radio version of the Pantomime and a special episode of our new series about birds 'Feathered Friends'. There are also specials called 'The Ministry of Stories' featuring Radio 4 Woman's Hour presenter Jenni Murray and 'Robin' a Christmas tale from the garden presented by Philippa Forrester. All of them can be listened to online or downloaded as podcasts to listen to whenever you like.
In the CBeebies House, the presenters will be getting festive showing little ones lots of fantastic things to make and do and will be bringing you a some early Christmas presents: new number raps from 10-15! You can catch all the number raps from 1-15 on the corresponding dates from 1st December.
To round up each day in true CBeebies style we'll have an extra-special bedtime story. This December we've got a selection of magical wintry tales read by some fantastic new readers (including Simon Pegg, Floella Benjamin and Bernard Cribbins!) as well as old favourites like Simon Callow reading 'The Night Before Christmas' and Derek Jacobi reading 'Stickman'.
Believe it or not this is only a small selection of the festive fun going on across CBeebies during December so don't forget to keep an eye on CBeebies Facebook, Twitter and the Grown-ups pages for all the latest.