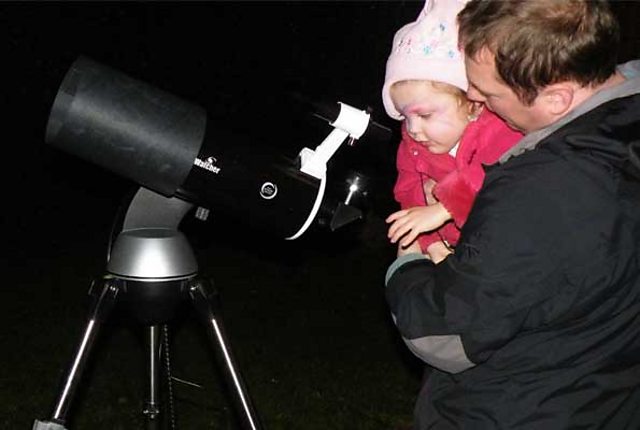 My name is Paul Hill and I am a special needs teacher, and Dad to a 33 month old daughter.
I am also a very enthusiastic amateur astronomer!
From the age of eight, I've spent my evenings astro-sketching (drawing!) and as a grown-up I continue to be an active member of the Baker Street Irregular Astronomers.
I believe firmly that Astronomy and science should be introduced to all children at an early age and that special needs children particularly must be encouraged to get outside.
I became interested in astronomy because of an enthusiastic teacher, Mrs Hadfield, who used the arrival of Halley's comet as the basis of our learning that term.
Afterwards my parents took me to the Planetarium, the Royal Observatory, sat in fields looking at meteors with me and took me to my first star party. I was hooked. A meeting with Sir Patrick Moore followed and he advised me to get some good binoculars and get drawing.
My daughter has already been introduced to astronomy and has been joining me at the telescope since her second birthday. She can now pick out many of the planets in the sky and as she grows I watch her horizons expand and her questions about what she sees can be challenging to answer!
At my school (http://www.belvueschool.org) where I work with special needs students, I used the telescope to show Jupiter and the moon. There was utter disbelief of what they were seeing!
I find it rare that children, especially in cities, have spent time looking up and seeing what is in the sky above them.
Expanding the horizons of any child is important; spending time creating a sense of place, of scale, of awe and wonder is vital to learning, development and perhaps most importantly, happiness.
It is easy for children, especially those with special needs, to have a world restricted to the walls that enclose them everyday. Moving from home to school, often in specialist transport on a tight timetable, the opportunities for stopping and staring can be few, especially when mobility and medication are considered. Astronomy can offer a window on science and one that is in easy reach of anyone.
I spend time encouraging people into astronomy but regularly find that people are put off by cost and what appears to be a complex pastime.
Good astronomy should always start simple. You need nothing more than a back garden or park, a warm coat, a torch and maybe a mug of hot chocolate for afterwards (and the promise of a staying up a bit later!).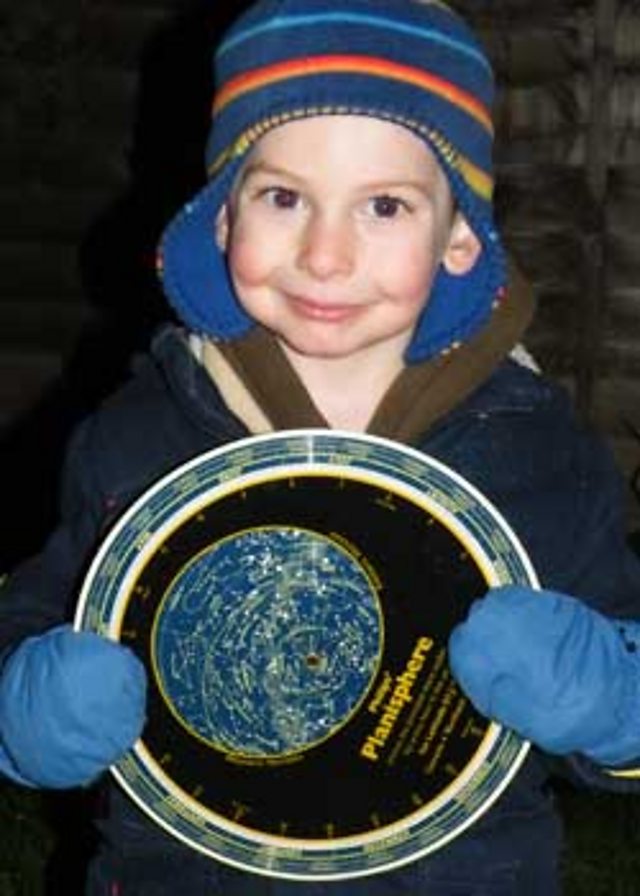 Exploring the sky requires no knowledge, just a clear night and a sense of wonder. A bit of research will tell you when a meteor shower is due, so you might see a sky full of 'shooting stars'. You might look up when the International Space Station is passing overhead (you can't miss it try @twisst or http://www.heavens-above.com) and explain to children that the moving light is a home in space to people from around the world.
Binoculars will add another dimension to an evening outside. You'll be able to see many more stars, craters on the Moon, the Andromeda Galaxy and the moons of Jupiter. Where to find them in the sky is something you can research with children, perhaps while you bake star and rocket biscuits together, make a flask of hot space tea and prepare your astronaut note pads ready for your evening star party.
As part of your exploration, draw what you find, search for constellations and if you don't know their names, make your own up. Astronomers have done that for thousands of years!
If you do know some constellations, perhaps you could tell the mythical stories of e.g. Orion the Hunter with his lion-skin shield or Princess Andromeda chained to a rock waiting for Perseus, carrying the head of the Gorgon Medusa, coming to her rescue. It is all there drawn across the sky.
If you want to look further and perhaps look through a telescope, contact your local astronomy group ( http://www.activeastronomy.org), there are many free nights run all over the country by enthusiastic and friendly volunteers.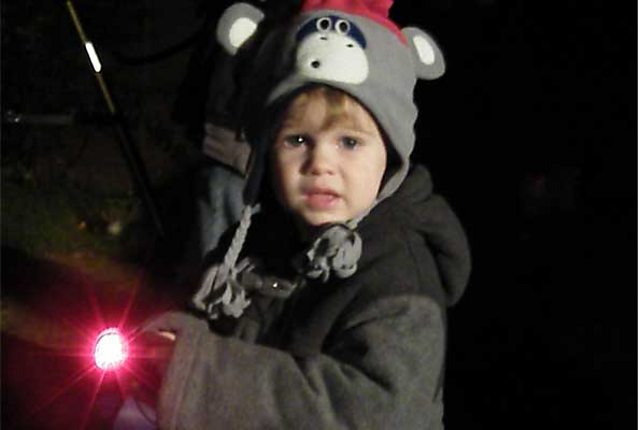 Encouraging children with special needs to go outside and experience the world around them is one of the primary aims of the school I work at and through astronomy children, even in light polluted cities, can glimpse a universe of infinite wonder and poetic beauty.
Stargazing LIVE returns for a second three-night series on BBC Two set to encourage everyone from the complete beginner to the enthusiastic amateur to make the most of the night sky.
Professor Brian Cox and Dara O Briain will broadcast live from the control room of the Jodrell Bank Observatory, interacting live with the audience and calling on a starry collection of the country's finest astronomical minds to explore the majestic wonders of the skies above Britain.
In their own unique style, the pair will tackle some of the most intriguing questions in astronomy, such as Why Does the Moon Cause The Tides? How Do We Know Where Black Holes Are When They Are impossible To See? What Will We Actually Say If We Ever Make Contact With An Alien Race?
Closer to home, there will also be hints and tips for getting started in Stargazing and advice on navigating your way around the skies.
For more information, including details of family-friendly Stargazing events taking place around the country, astronomy resources for children of all ages, or to download a Star Guide with advice on what to look for, go to bbc.co.uk/stargazing