Getting into gymnastics: Louis Smith Q&A
Are your children inspired by the exploits of sports stars and athletes? We chatted to Olympic medallist and Strictly Come Dancing star Louis Smith about his earliest inspirations...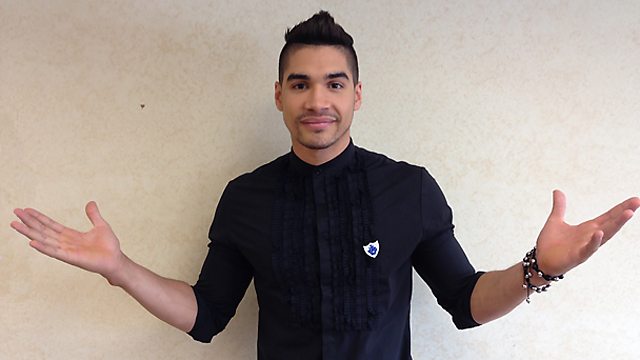 Louis Smith
Have you always been sporty? 
I have always been sporty. Having an older brother whom I played football and other games with really encouraged me to be competitive and active at an early age.
Who or what inspired you in sport when you were little?
Having fun playing lots of different sports is what encouraged me; I was playing lots of different sports because I loved it.

Did your family encourage your interest in sport from an early age? Do you think you take after anyone with your sporting talents?
Yes, they were the driving force, they sacrificed their time and I am so thankful for that. Do I take after anyone with my sporting talents? Well my nan used to swim, my brother was REALLY sporty. My mum wasn't really sporty at all, but she definitely encouraged my brother and me to get involved, so sport has always been in my family.
Lots of our CBeebies audience were really into the Olympics in 2012 – do you find that children recognise you since then? How do you cope with being a role model?
Yes, I do get recognised and I do find it's a lot of responsibility being a role model but I enjoy it. I especially love going to schools and holding displays and talks as it really gives me a chance to meet lots of young aspiring sports stars of the future. It also gives me an opportunity to show how sport can change your life. 
In terms of gymnastics, what advice would you give to parents who think their little one might have a talent for it, or are wondering how to help them give it a go for the first time?
I would say go online and look at what's around and local to you. Take your child to sporting activities and events as this will really encourage them. 
Are there any signs people can look out for that might suggest their little one could be good at  gymnastics?
The signs people can look out for are good hand-eye coordination, natural flexibility and good physical strength. 
If you hadn't been a gymnast, what other career would you have followed?
I know I would definitely still be doing something in sport but if sport wasn't an option I would be a dancer.
Who was your childhood TV icon? What did you love to watch when you were small?
I loved Rosie and Jim!