Chef Freddy Bird's guide to outdoor eating with children
Freddy Bird is a dad of three children (aged 7,6 and 9 months) and head chef at the Lido restaurant in Bristol. He's taking part in BBC at Bristol Food Connections Festival this weekend, where he'll be demonstrating dishes for all the family to cook and eat outdoors. We caught up with Freddy to get his advice on al fresco eating with children...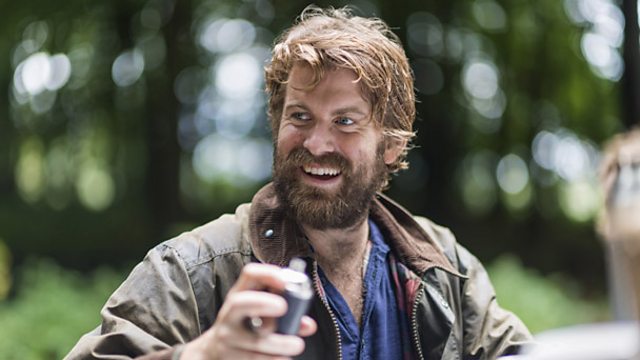 Why is outdoor eating a good thing to try with your children?
It's a great way for kids to understand where food comes from. I'm lucky that my children aren't too fussy generally, but they're certainly far more eager to try something new if they've picked it themselves. 
What sorts of foods work especially well for eating outdoors?
For me, eating outside shouldn't be too messy - we all love unpacking the picnic, but hate putting away all the dirty plates and having to wash it all when you get home. A selection of breads, cheeses and cold meats always goes down a storm, along with a simple Greek salad.
I'm also a big fan of wraps with fresh crunchy salad and herbs, roast chicken, garlic yoghurt and harissa - delicious and there's no need for cutlery or plates. 
What are your top tips for surviving a picnic with children?
Get them involved in the shopping (it's important for children to learn how to choose ingredients), and in making the picnic.


Don't try to take too much - firstly you've got to carry it all, and secondly, it's not so appetising when it warms up in the sun, and food will always be wasted.


Give your children healthy stuff, but don't forget that eating outdoors is a treat, so there's room for some less healthy food too!


On the practical side, don't forget the wet wipes - you don't want to end up watching your children running around with sticky hands and faces, being chased by a swarm of wasps!


We've heard quite a lot about 'foraging' recently - what exactly does that mean, and is it something that you can safely try with your little ones?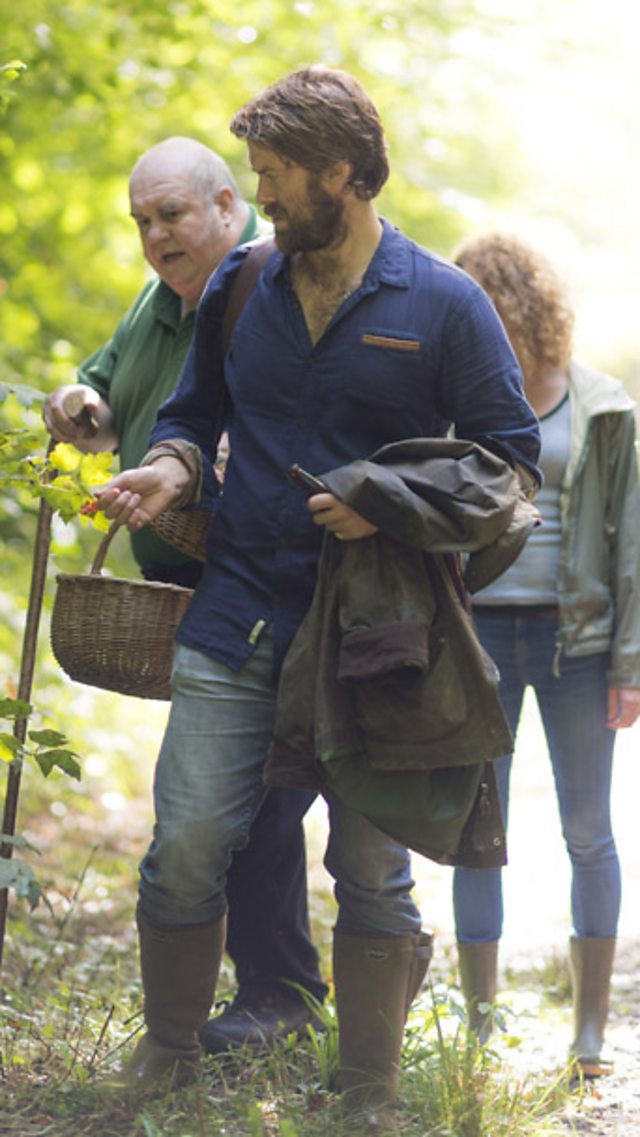 Foraging is very popular at the moment - heading out into the countryside and picking wild food is hugely rewarding. I've only been doing it for a couple of years, so I'm a relative newcomer. I'm happy picking wild garlic, mushrooms (the ones I know!), fiddle ferns and other vegetables, fruits, flowers and herbs - but I also go out regularly with our restaurant forager, who has over 40 years of knowledge and experience under his belt. I only really feel confident picking my own when I can easily identify what I'm looking for. Otherwise, there are countless plants that can give you a very dodgy tummy, or far worse!
Before you go foraging, alone or with your children, it's a good idea to spend some time with somebody who knows what they're talking about - with a bit of their knowledge it's a lot more fun, and you feel much safer when you sit down to eat!
We'd like to grow our own food too, but small children don't have much patience - are there any quick wins that we could plant in late spring and be eating by the summer?
There are plenty of fast-growing veggies and salads, and you don't even need to dig up your garden to grow them. Use an old wheelbarrow or lots of different plant pots. Baby carrots are great to grow, and they taste so good when eaten straight from the soil. You could also try radishes, cucumbers, peas and various lettuces. You could be eating the radishes within a month, whereas the rest would be ready at the end of July or beginning of August.
What are some of your most memorable outdoor meals with your own children?
The really memorable ones are nearly always barbecues at home - watching them tuck into scallops, prawns or grilled asparagus always makes me smile. I always try to cook them new and exciting things - it seems to keep them from being fussy eaters, so far at least!
But my very favourite picnic spot would have to be on the back of my old man's fishing boat –  as far out to sea as possible on a calm, sunny day off the coast of South Devon.
More picnic tips and ideas from CBeebies Grown-ups
Find out what's on each day at Bristol Food Connections festival