CBeebies Bedtime Hour: New Episodes of Abney and Teal and 64 Zoo Lane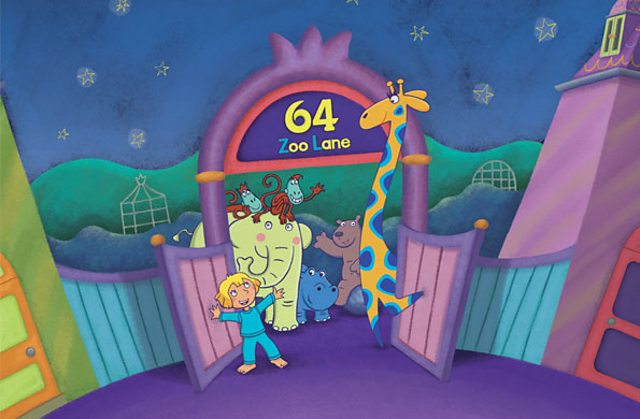 A New Series of 64 Zoo Lane starts on 29th October
CBeebies is refreshing the Bedtime Hour for Winter to include even more of our best-loved shows to snuggle up with before bed. We understand how important the Bedtime Hour can be as part of many families' routines, so we want to let you know what the changes are and when they're happening.
From Sunday 28th October at 6pm, "The Adventures of Abney & Teal" will move into the Bedtime Hour for the first time, with brand new episodes airing Sunday to Thursday. There will be a chance to catch up with favourite episodes on Friday and Saturday too.
Also from Sundays to Thursdays we're very excited to be able to bring you a new series of "Sixty Four Zoo Lane" at 6:10pm. We understand that Fridays and Saturdays can feel different as part of the weekend, so with this in mind we welcome back special treat-size "Waybuloo" to the Bedtime Hour on Friday and Saturday.
Familiar faces remain in Bedtime, with "In The Night Garden" and the "CBeebies Bedtime Story", as always at the end of the day. We do hope your little ones will enjoy the new line-up and that this mix will offer something for both older and younger viewers.