Mr Maker is back with a brand new series and this time he has been out getting lots of arty inspiration from all over the world!  We made him pack his notebook and camera and he sent us back these dispatches from his time on the road…
First stop… AUSTRALIA
Hello CBeebies friends, my name is Phil Gallagher and I play Mister Maker. I've been asked to write some blog entries about my adventures as we filmed our new show, Mister Maker Around the World. I am only too happy to oblige!
I've been Mister Maker since 2007 and to be completely honest, getting the part was a dream come true for me. (You may have noticed that I quite enjoy my job!) I always wanted to be a television presenter and to work for the BBC was a dream that started when I, as a child, would watch my heroes in the Broom Cupboard.
I'm obviously biased, but I think CBeebies is the greatest channel on the planet. I also speak from some experience as well, because I've been lucky enough for the last few years to have travelled across Asia and South Africa, performing live Mister Maker shows to CBeebies fans. It has been amazing to see the impact of the channel, not just in the UK, but in all of the countries I have visited. The creativity and variety in the programming, coupled with fantastic entertainment and educational values make it a hit with grown-ups and little ones everywhere. I have always been incredibly proud to fly the flag for CBeebies during my live shows outside of the UK and now I am getting to do that in front of the tv cameras too.
Mister Maker Around the World is a brand new show coming to your tv screen very soon. It will include everything you love about our show...but lots, lots more. So far our new adventures have taken us to Australia, Hong Kong, Brazil and South Africa. We're also filming in the UK too...so keep an eye out for me and The Shapes. You never know where we'll pop up next!
To whet your appetite, here's an early sneak peak of our filming in Sydney, Australia. (see attached photo of Mister Maker and a new best friend, Keira the Koala).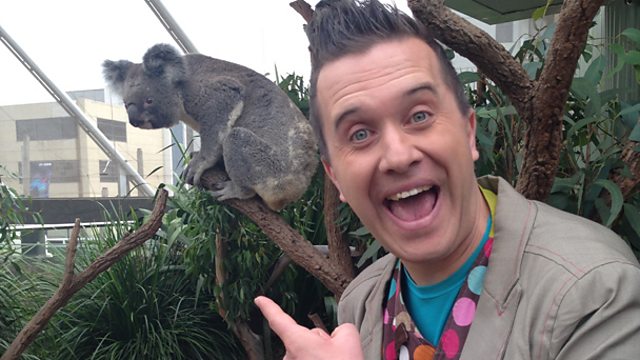 Just before I approached Keira, I asked permission from a park ranger and he said it was fine. Although he did add this last minute advice:
"Don't be all tall like a tree - because she WILL climb you and it WON'T tickle!"
In the end, I kept my distance...but cuddly Keira still became a great part of our new series, as Mister Maker travels the globe in search of new arty inspiration.
In my next blog entry, I'll write with news of our time in Hong Kong.
My very best wishes to all,
Phil x

Next stop… HONG KONG
Hello again friends, Phil here with a little taster of our filming for our new series, Mister Maker Around the World.
Filming in Hong Kong is something I'll never forget! This is for many reasons – the lovely people we worked with, the fantastic children who took part in the filming, the excitement of taking our show to such a busy, vibrant place. Oh, and the intense heat and 100% humidity!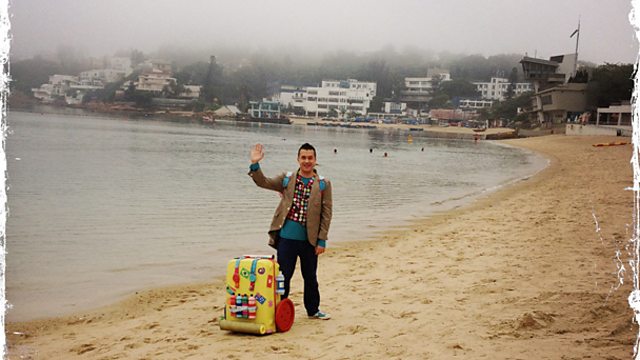 Here's a picture of me trying to cool off by the sea during our beach filming day. When you watch the new series, you may notice that I'm looking a bit hot on those days! If only Mister Maker had a hot weather outfit rather than the jeans / long sleeved shirt / waistcoat / jacket combo...
Joking aside, all the production team continue to realise how fortunate we've been to go on these adventures. We've all worked extremely hard to produce this new series and we can't wait for you – our treasured CBeebies audience – to watch the new episodes. We hope you have as much fun watching them as we did making them.
To further whet your appetite – here's another photo from the set. With the Makermobile left at home, Mister Maker has had to find other ways to get around…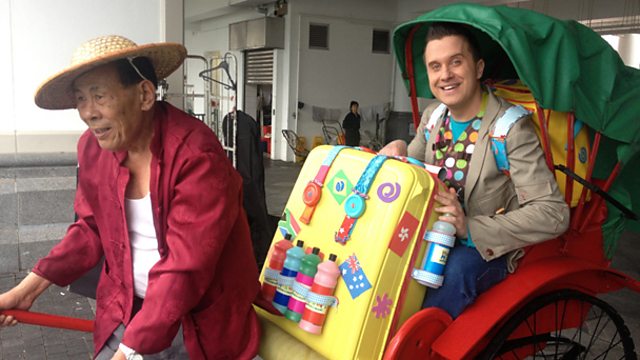 Kind regards,
Phil x 

Up next… SOUTH AFRICA
Our time making Mister Maker Around the World in South Africa was so rewarding.
 We saw real giraffes, elephants and lions!
We looked up at the incredible Table Mountain!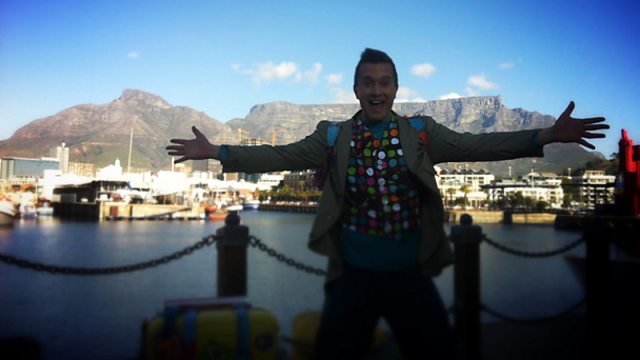 We met Michaela Strachan!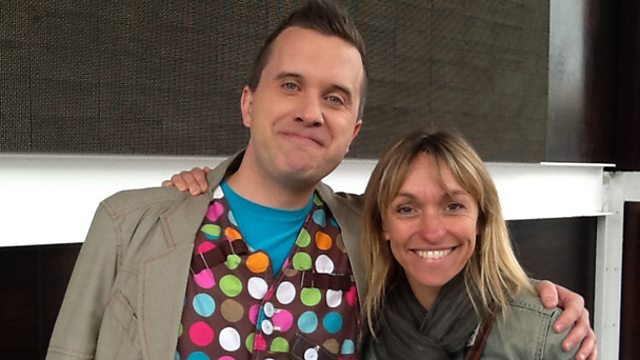 Michaela now lives in Cape Town and was kind enough to visit us on set – her brother-in-law was part of our fantastic crew. It was a real joy for me to meet someone who I looked up to as a youngster when I started watching tv – of course I still watch her today on the many shows she presents – my favourite being Springwatch.
South Africa is such an amazing place and somewhere I've been lucky enough to visit before. I hope I'll be back again soon. Our next blog stop is somewhere I've never been before - South America...and beautiful Brazil.

Last stop… BRAZIL  
Hello everyone! Just look at this view behind me...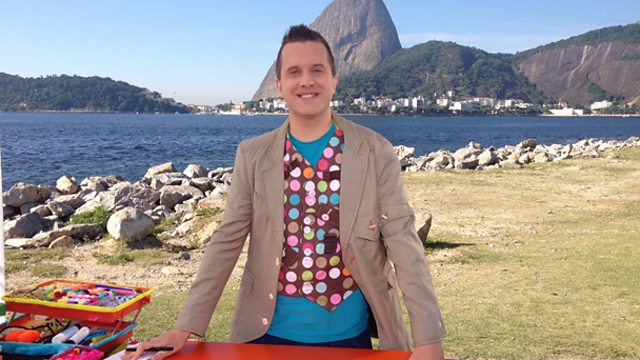 This is what you'll see when you watch Mister Maker Around the World. Mister Maker at his making table, suggesting new arty ideas you can try - whilst being surrounded and inspired by some of the most stunning sights and scenery in the world. For our filming on the new series, we stayed in Rio de Janeiro - what an honour.
The photograph shows the famous Sugarloaf Mountain in the background. An incredible sight but of course Brazil is an incredible country, preparing itself for a World Cup and an Olympic games. There was a lot of construction happening everywhere and getting around was tricky at times, but to be honest, I was so happy sitting in the Rio traffic and watching the world go by. The most important thing was that we got all the filming done....and I can't wait for you to see it.
This is my last blog entry from our travels around the world. The new programme will show even more from our wonderful trips to Australia, Hong Kong, South Africa and Brazil. Lots of other places around the world will be represented - including of course, the UK! See how many you can spot...
Mister Maker has been travelling around the globe with Scrappz and The Shapes...whilst Phil Gallagher has been lucky enough to travel with the best production team in the world! I want to say a big thank you to everyone who has contributed to this remarkable effort of making our brand new series. Everyone who works on Mister Maker is incredibly passionate about what they do and works tirelessly to bring you - our highly valued friends watching at home - the best possible, amazing, arty televisual experience! We hope this shows in our programme...and that you enjoy watching the new series.
Lastly, a big thank you from me to you, the CBeebies audience. Being Mister Maker is a dream job. I love doing it and working on such a positive, creative show. I'm so grateful for the support of the CBeebies Grown-ups and their little ones at home...so thank you from the bottom of my heart. Enjoy the new series, have lots of fun...and get making!
Much love, Phil x
Catch the brand new episodes of Mr Maker Around the World from Monday 14th October at 11:20am
Visit the Mister Maker Around the World website on CBeebies