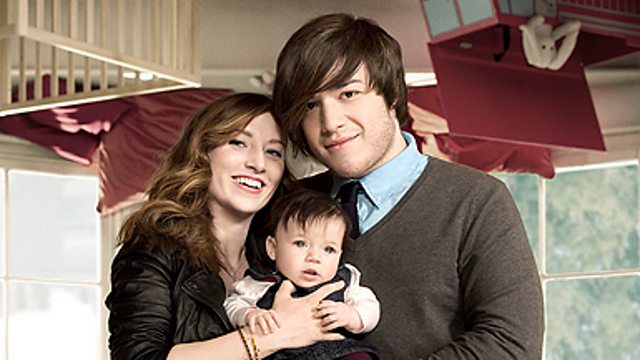 I am a Specialist Midwife for smoking in pregnancy and was lucky enough to be involved in the BBC Three series Misbehaving Mums to be, part of the Bringing Up Britain season. The season is a collection of factual programmes looking at the experiences and difficulties facing young parents in Britain today. And as anyone with children knows, becoming a parent can be one of the most stressful things you'll ever go through, but for the youngest parents, who may not have strong support structures or emotional and financial security, the experience can be even more difficult.
Misbehaving Mums to Be follows a group of midwives, like myself, as we try and help pregnant women - who are drinking alcohol, smoking and over eating - and encourage them to get back into shape before they give birth.
During the series I worked with a group of mums-to-be using cutting-edge intervention that is part of my role when helping mums-to-be to stop smoking. It is important that I see the hardest to reach women and get across the key facts and risks of smoking in pregnancy. They need to understand the harm they are causing their unborn baby. The consequences of continuing to smoke can be catastrophic. Women often feel very emotional and guilty when they learn of the damage they are doing to their unborn child. However, for some, facing the facts doesn't make it any easier to give up and the right help and support is very important.
I tried to demonstrate this during the series. As an outsider, it would be easy to judge some of the mums on the show but the important thing to remember is that they are the ones seeking help. And that's the crucial first step in making a change.
I see women like the ones on the series on a daily basis and a lot of them are in unimaginable situations. They may have mental health problems, be lone parents or are trying to cope with highly stressful situations and this coupled with the fact that pregnancy itself can be a difficult time, means it is actually harder for them to give up than any other time in their life.
But whatever your situation - don't despair! If you are pregnant, here are my top tips for giving up smoking:
Although it's always best to stop smoking as soon as you find out you are pregnant, stopping at anytime will benefit the baby so it is never too late. If you stop it will also help the baby during labour and birth and reduce the risk of an instrumental delivery or caesarian section.
Get some help - your chances of giving up are much, much higher if you do than if you try to do it by willpower alone

Contact your local NHS stop smoking service http://smokefree.nhs.uk/(mention that you are pregnant as soon as you speak to them - they may have a specialist service like ours)
They will give you both pharmacological help (nicotine replacement therapy in the form of patches, inhalators, gum or lozenges), and help to change your behaviour - they'll look at identifying what are going to be the barriers to you giving up and help you build coping strategies to help overcome those barriers.
If it's your partner/sister/friend who's giving up, there are lots of things you can do to help too: ask them every day how they're doing, are they having problems you can help with? Maybe you could give them incentives like plan to take them out for dinner or to do something nice if they last out another week. Most importantly, don't smoke around people who are trying to give up.
Lastly, just take one day at a time - be prepared for those trigger situations and think about what you will do if you do crack and have a cigarette.
Being involved with the series was an amazing experience. I think anyone who sees it will agree the resolve shown by the women featured was really inspirational and illustrates how sometimes hope can triumph in the most difficult circumstances.
Good luck if you're giving up and I hope you enjoy the programme
Misbehaving Mums To be starts on Thursday 14th April at 9pm. For more information on the Bringing Up Britain season click here bbc.co.uk/bbcthree