Melody: classical music and imagination on CBeebies
Brand new series Melody comes to CBeebies from Monday 2nd December and we spoke to Producer/Director Luke Howard to find out more about the programme…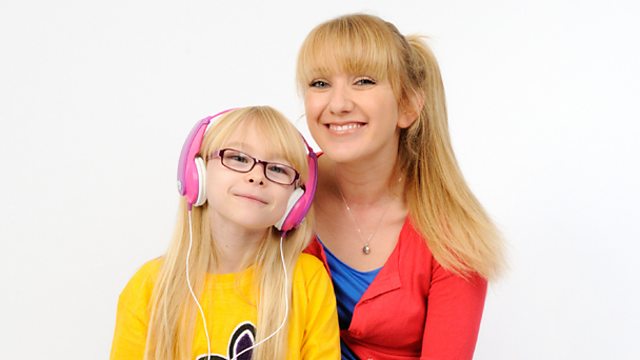 Hello Luke, can you tell us a little about Melody?
Melody is a show designed to introduce preschool children to a variety of classical music through stories and delightful, colourful animation.  Melody, the title character, is a partially sighted girl with an incredible imagination.
There's a moment in each episode where Melody's mum hands her the mp3 player to listen to a piece of music. The music prompts Melody to visualise wonderful stories and characters suggested by the mood of the music and the audience joins her on a fantastic journey from everyday life to the amazing animated adventures dancing through her mind.
The stories that Melody imagines always relate to the issue she is facing, and help her to solve it – for example, in one episode, the music helps Melody to sculpt a bird out of clay, and in another to cope with losing her favourite cuddly toy.
Why did you decide to make Melody?
The idea for the programme came from thinking about how music – especially classical music – can conjure up images in the mind of the listener. The fact that Melody herself is partially sighted also meant that we could be a little bit more abstract in some places with the animated images.
What I would love the CBeebies audience to get from watching Melody is to be introduced to classical music in a fun and engaging way. CBeebies reflects all of its viewers, and it's groundbreaking that they've embraced this theme in a format for very young children.
Why is it important that children learn about music?
To me, nothing speaks so quickly or directly to people as music can. It articulates our emotions ane helps us make sense of the world around us. Classical music, which often does this without the aid of lyrics, speaks purely to our emotions and allows the listener to paint a picture of the story themselves.  Althought we're witnessing Melody's imaginative journey during the programme itself, at the end of each episode she asks the viewer / listener what the music makes them think of – this is to encourage them to listen to the music outside of the show, and imagine things for themselves.
What steps have you taken to make the series accessible for a visually impaired audience?
In order for us to tackle something as innovative as a television series to include visually impaired children, it was important that we worked with specialists in the field – and the RNIB were the obvious choice. We worked with them to build some general principles to stick to – for example, working with high contrast colours, having centrally focused action, bigger, definite (sometimes exaggerated) movements and holding on certain shots longer than we might usually do, as well as using sound to tell the story as much as possible with voiceover and sound effects. These things should help a visually impaired audience, but also make Melody a different looking and sounding programme than the CBeebies audience has been used to.
Where did you find Angharad (Melody)? She's a little star!
We had several casting calls around the country, and we found Angharad through a Welsh theatre school for blind and partially sighted children called UCAN (Unique Creative Arts Network) in Cardiff. We couldn't be happier with Angharad – she's such a positive force, full of fun and with a real zest for life – I'm so pleased that we've had the privilege of working with her. Angharad's mum, Lynda, was also really supportive during the build-up to production, and again on set. Her knowledge  and experience of the world of visual impairment was so important to us.
What's been the best thing about making Melody?
It's taken a lot of work to bring the programme from an original idea to the screen, and it feels like a fantastic achievement by everyone involved! My co-producers, Wish Films, have a wealth of knowledge and experience, which was invaluable to the making of the show. For me, it's been my first time working professionally as a director, writer and producer for TV, which is something I've always dreamed of being able to do. I feel so close to all the episodes that I really couldn't choose a favourite – they're all so different, with their different music and themes – I find myself loving them all equally.
Melody starts on Monday 2nd December at 11.05am