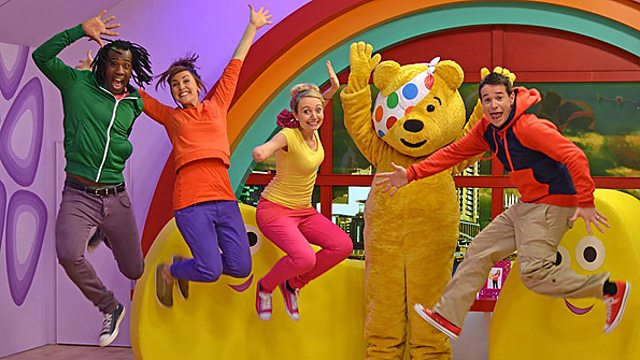 Hello I'm Cerrie Burnell - CBeebies presenter, writer, Mama and, as of last week, cloud spotter.
Just over a week ago my daughter and I made the journey north, leaving behind us the sprawling metropolis of London, and heading to Manchester: The City of Clouds. We named it that because she is fascinated and enchanted by the sky. The moon, stars, sun and clouds are all things which delight her, and as we've discovered, the autumn sky in Manchester is forever changing. Perhaps it's the absence of tower blocks, or perhaps it's just the wonder of being somewhere new, but the skyline definitely feels closer, as if it's somewhere we could visit as easily as going to the park to collect conkers, "Today were going to the sky to collect puffs of cloud".
At first it was strange not to have the hustle and bustle of London on my doorstep, and as we're no longer in the city centre (we're in a leafy suburb, which compared to Zone 2 is fairly sleepy) our soundscape has completely changed. The rumbling trains have been replaced by the patter of rainfall, and the noise of night bus has vanished forever, replaced by the echo of footsteps and distant laughter of people wondering home from the pub.
We live in a trendy version of a village, a mixture of charity shops, budget supermarkets, cafes and gorgeously unaffordable boutiques. Our first few days were chaos and I didn't have the chance to cook (and sadly Katy wasn't available to rescue me), so we got to sample the eclectic local cuisine. It wasn't too expensive and everywhere we went the people were wonderfully child friendly - which makes things so much easier when you're a single parent (the last thing you need if your kid's kicking off in a restaurant is people glaring at you).
On my daughter's first day at nursery I discovered that navigating the trams with a buggy is, to my relief, so much easier than the tube. I'm not pushed or accidentally knocked, and because it's not underground, there's no fight for oxygen. To my bright-eyed three-year-old, the fact that a tram travels on tracks and the road, is in the same league as the discovery of space travel.
I've been a working mum since she was really young, so I'm not worried about her settling in at the new nursery. I'm very lucky that she's fairly confident/ spirited/ bossy and so as long as I walk in like a beacon of happiness declaring how much I love the place, she is likely to follow. I'm slightly nervous though, in case I don't like it. I wasn't able to view it before we moved because it was still being built, but I did research the company online and spoke to the manager in detail. So when we arrive and enter the huge, bright airy space (complete with an outdoor wooden castle), I really am as happy as I look. It's beautiful, modern, and all the furniture is the kind of stuff I'd buy for my own home. I can see my daughter's imagination is going to be really stimulated. Within twenty minutes she's forgotten me and is instructing the lovely staff that she will be painting all day and that she wants pasta for lunch!
Now that she's happily settled, I can finish the unpacking and start rehearsing the steps for our fabulous CBeebies 'Children In Need' song: JUMP UP AND DANCE. Sid and I have already recorded the lyrics to a very catchy tune composed especially for the event. This week myself, Katy, Alex, Sid and of course Pudsey, will shoot the music video in the piazza outside our new northern home. Andy , who is filming his own new show at the moment is going to be keyed on along with a selection of animations, so it will look as if were dancing with everyone's favourite CBeebies friends. We've got our colourful dance outfits sorted and we'll certainly have our dancing shoes on. Soon you'll be able to download it and get your little ones jumping up and dancing all in the name of a great cause. I absolutely cannot wait for you to see it.
With the dancing, the unpacking and the exploring of a new city, I'm quite busy. But one new thing I have learnt is that an umbrella can be also used as an accessory. For a London mum, it's all about how chic you can look with a baby bag and stroller. In Manchester it's all about the rain wear, such as the colour and print of your umbrella. Of course, I'm continuously outdone by my three year old. No amount of rain can deter her joy, so whilst I stand getting windswept and rain-battered, she only gets lovelier and lovelier. And when she gazes up at the sky, she's always on the lookout for storm clouds, because with storm clouds come puddles, and puddles are hours and hours of fun.