Tree Fu Tom: Brand New Game - Magic Dash
Here it is! A chance for all Tree Fu Tom fans and budding treelings to brush up on their Tree Fu moves with a brand new online Game - Magic Dash!
You play as Tom, on a journey across Treetopolis , avoiding the 'slime-weeds' and 'grumbleberry bushes' to help his friends collect Magic Sap and save the day!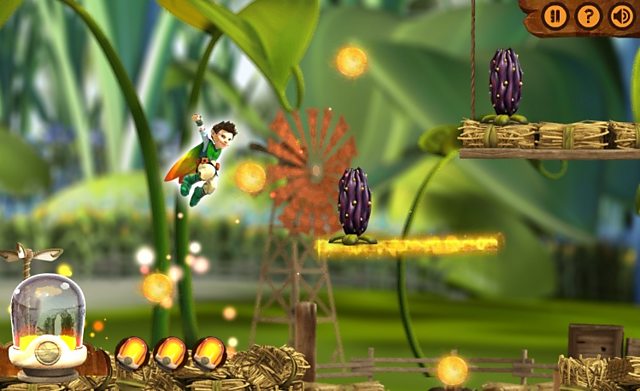 There are four areas of the magical world in which to play; the Caverns, the Pond, the Ranch and the Treetops.
Many of us have happy memories of playing games like Donkey Kong and Sonic The Hedgehog as children and we wanted to recreate that excitement for our audience by making a platform game that can be enjoyed by even the littlest Tree Fu fan.
In Magic Dash, little ones must jump, move and create magic through movement and spells in each area to open up new opportunities and rewards.
The gameplay is designed for young children and those with SEN and is controlled with just one button (mouse, spacebar or switcher).
Older Tree Fu fans can also take advantage of the extra bonus elements like the 'Super Shield' for protection against the weeds, and the Mega Magnetiser to attract more of the magic.
The game can help children improve their processing ability by allowing them to practice visual tracking and perceptual awareness.
The mouse and keyboard manipulation acquired by playing this game can help develop fine motor skills i.e. the ability to use fingers and thumbs in a precise and controlled manner. This is especially important for developing the skills needed to hold and manipulate objects such as pencils.