The Lingo Show comes to TV!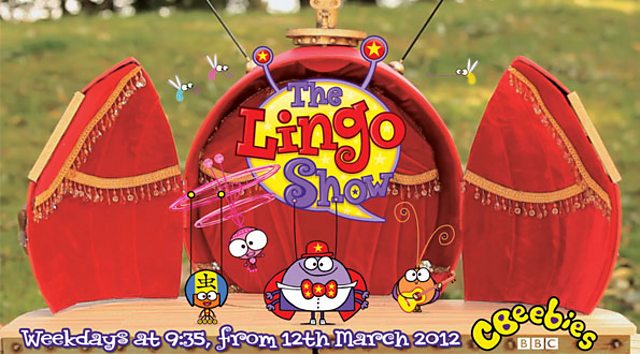 Ladies and Gentleman, Bugs and Girls, I'm Adam, producer for The Lingo Show TV series, which I'm delighted to say is coming to your screens weekdays at 9:35 and 13:35, from next Monday 12th March!
A very hard working and talented production team here at CBeebies in Salford have been busier than a plate-spinning spider to bring you 15 jam-packed episodes, featuring Lingo and his bug buddies going on adventures and learning new words.
Filming began last September with over 50 local children around Manchester and Liverpool and involved us pointing our cameras at lots of fresh air, pretending that the bugs were really stood there! We had great fun making all sorts of props ping about and fall over, knowing that the Lingo bugs would be animated over the top to bring it all to life.
Learning foreign languages is of course at the heart of The Lingo Show, so we've worked hard with our colleagues in BBC Learning to get it just right. The introduction of new foreign words is carefully balanced and blended with plenty of cartoon fun and lots of catchy, catchy songs for our viewers to sing along to. I hope your children enjoy joining in and saying these new and exciting words along with the bugs.
The whole Lingo process, from scripts to songs, has had input from educational and language specialists too. For this first series we introduce the three priority languages for the Primary curriculum: Mandarin, French and Spanish.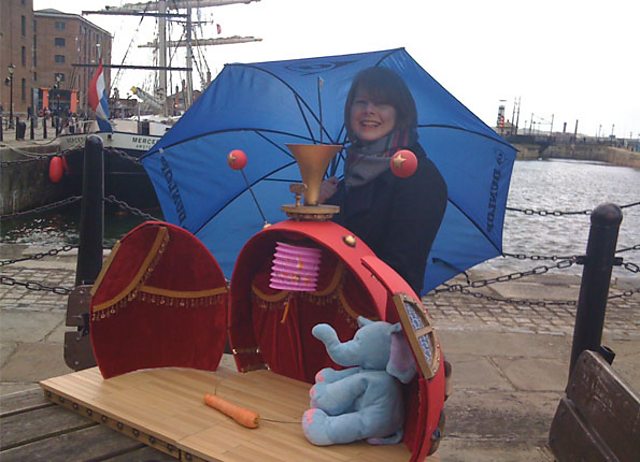 Lingo Art Director Jade battles the elements on Liverpool's Albert Docks - the glamour of TV!
The first week of the TV episodes features Chinese bug Wei introducing familiar objects in Mandarin. Week two sees French bug Jargonaise organizing her Big Bug Shows, then finally Spanish bug Queso brings his flamenco flair to the final five Spanish episodes.
Keep an eye out for the all-new Bug-mobile too, which has been especially built for the TV series, adapted from the website design and magically transforming into a real-life home and Big Bug Stage for the bugs!
It's really exciting knowing that lots of you already love Lingo and his troupe of international bugs from our website and so can't wait to see the TV show. It's been a dream job for me to take the characters that our Web Producer Nicole created and let them run riot in the real world.
(If you've never checked out the fantastic Lingo Show website, you're missing a treat: http://www.bbc.co.uk/cbeebies/lingo-show )
I do hope you and your children have as much fun watching the show as we've had putting it all together.
Best buggy wishes
Adam