New Series of Alphablocks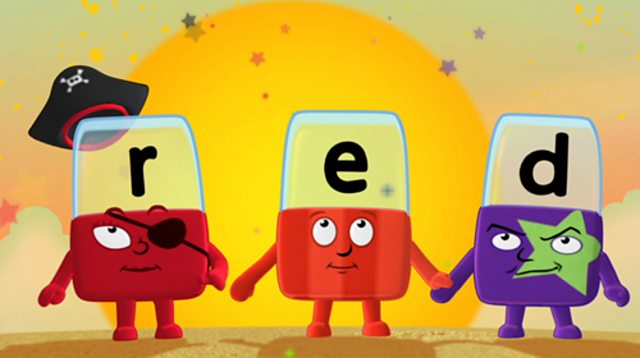 Join us for a Facebook chat with Joe on Tuesday the 28th February when he will be answering questions on the new show. Visit the CBeebies Facebook page for more details.

Hi, I'm Joe Elliot, the creator of Alphablocks. I'm delighted to tell you about series two, which has (we think) turned out rather nicely. It's bigger and better - and it goes back to basics.

We were thrilled when the BBC asked us to make two more series - it meant all those extra stories in our heads had somewhere to go. We thought a lot about how we could make it even better than series 1. First, we made the episodes longer - at five minutes, a story can really stretch its legs.

Secondly, we've got more episodes. (That one seems a bit obvious, doesn't it?) The first se
ries was like a phonics sampler: it dipped into the curriculum, having fun as it went. But with series 2 (and 3 coming later this year), we realised we could provide something for every step of starting to learn to read - and so we have.

And, thirdly, we went back to basics. The first series was aimed at four-to-six-year-olds, but we discovered that a lot of younger children were watching and enjoying the show. We decided to go back to the start of phonics and introduce all of the letters in turn, carefully demonstrating their letter sounds and following the school curriculum.
That was fun. Hard fun! In the first week of school phonics, everyone learns about the letters S, A, T and P. So our first new episode would introduce those four letters and the words SAT, PAT and TAP. And we started puzzling - how do you turn sitting down, a pat on the head and bathroom fittings into an engaging story for beginner readers…?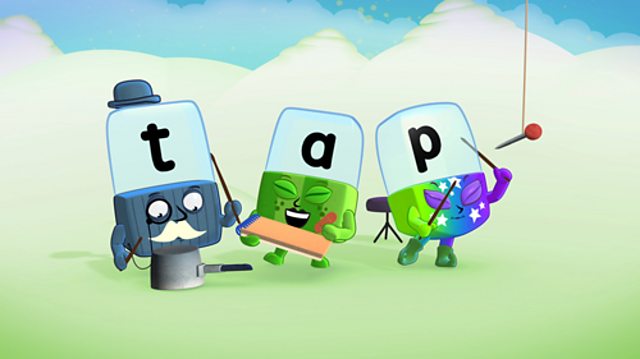 But we cracked it - and they have all turned out beautifully, thanks to our supertalented team (who work tirelessly to live up to the promise that in Alphablocks, anything's possible).

We've had a lot of fun making series 2. And we're in the middle of making series 3, which is... well, that's another story.

We love words. And we hope some of that shines through when you and your child watch Alphablocks. Hope you enjoy the new episodes: you'll find them all first on the new CBeebies Alphablocks website. And there are some tips for helping your child get the best from the show on the revamped Alphablocks Grown-ups page.

Have fun!

For more information, read Joe's great article, Phonics: The inspiration behind Alphablocks.
The new series of Alphablocks starts Monday 27th February at 9:20am on CBeebies.