Introducing Mike the Knight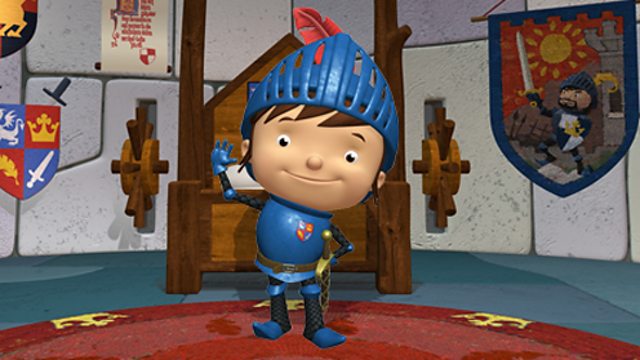 Mike the Knight, an exciting new animation about a trainee knight (Mike!) and his family and friends in the kingdom of Glendragon, is about to launch on CBeebies.
Denise Green works at Hit Entertainment, the company that made Mike the Knight, and we interviewed her about this new show...

What do you do on Mike the Knight?

I'm a Line Producer and it's my job to make sure the different parts of the production all happen when they are supposed to.
What is the order?

The scripts have to be written first, then we record the voices for the characters. We send the voices to the animation studio so that the animators can fit the animation to the character voices.
Is the voice recording bit hard work?

Alfie Field, aged 12, voices Mike and Russell Tovey voices his dragon friend, Squirt. All of our voice artists have to use their imagination to help bring each of the characters to life.
What's Mike the Knight all about?

Mike the Knight is about a young boy called Mike who is a knight in training. His father, the King, is away visiting far-off lands. Mike helps his mum, Queen Martha, look after the kingdom of Glendragon, which leads Mike on lots of adventures.
And who else do we meet?

We meet his dragon friends, Sparkie and Squirt and his horse, Galahad. Mike has a mission in every episode and while he's always keen to do his best, he is still learning and often gets help from his enthusiastic sister Evie, a trainee wizard who loves to use magic whenever she can, but just like her brother she is still in training so, more often than not, her magic goes a bit wrong.
But things turn out right in the end?

Mike has a rallying cry "Be a Knight do it Right" and with a little help from his friends, Mike manages to rise to the challenge of each of his missions.
Where did the idea come from?

It's an original idea that we saw in 2008 sent in by Alexander Bar who created Lunar Jim, which we immediately thought had great potential as a medieval show for pre-schoolers with knights, trolls, Vikings and dragons had never been made before.
Did it change much in the planning process?

We introduced new characters and locations and also lost some - originally Mike had 4 dragon friends - that's a lot of characters to keep busy all the time!
What do you think that children will like about Mike the Knight?

The sense of fun and adventure and, like Mike, they'll learn how to "Be a Knight and do it Right"! They'll also love exploring the kingdom of Gelndragon and each watching to see what Mike's sword turns into in each episode (it's something new each time).
What was the funniest thing that happened to you during the production?

We finished a voice recording session one afternoon and decided to go out for lunch to a very busy pizzeria. Suddenly three people walked in, towards our table. From a distance we had no idea who they were but as they got closer, we realised they were from the post production studio. Not only that, they were all dressed up as medieval knights!

Below, Denise Green of Hit Entertainment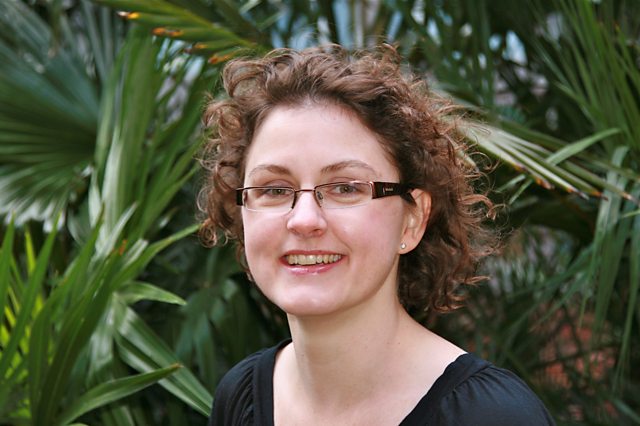 Mike the Knight starts Monday 31st November at 4.05pm