Mr Bloom's Nursery: Combined Harvesters special
The Autumn's here, so it's time kick off your welly boots and tune in for a very special episode of Mr Bloom's Nursery. On 18th October we'll be showing our Harvest episode where Mr Bloom and the Veggies travel to the village of Clapham in North Yorkshire for a good old Harvest Festival.
When thinking about making a one-off, special episode we are keen to try and find a special date or event on the gardener's calendar. What better than the time of year when everything is gathered in and celebrated?
This presented a fantastic opportunity for us to look at the issue of how long it actually takes for vegetables to grow. It can be a tricky concept for some children to get their heads around - that when they plant a seed, they have to wait for it to grow and develop.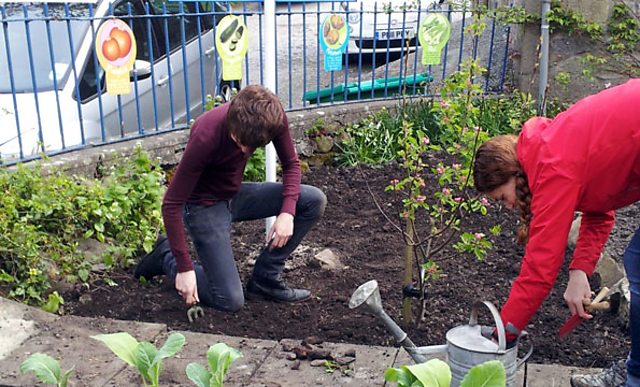 To this end we made two visits to Clapham this year. The first was in May, where Mr Bloom met up with a group of Tiddlers and set about planting a variety of seeds in their school garden. We then returned in September with the Veggies, to see how they'd got on growing. The results were top notch, with a certain set of aubergines that would have given Sebastian a run for his money! With it now being September it was time to gather in all the food and what better way to celebrate than with a good old traditional Harvest Festival - complete with delivering boxes of foody-goods around the village, a church service and an outdoor party that featured a brass band and a cake stall.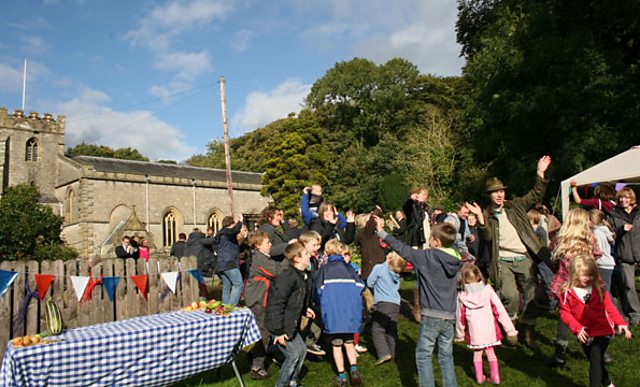 We hope you enjoy it! Happy Harvest!