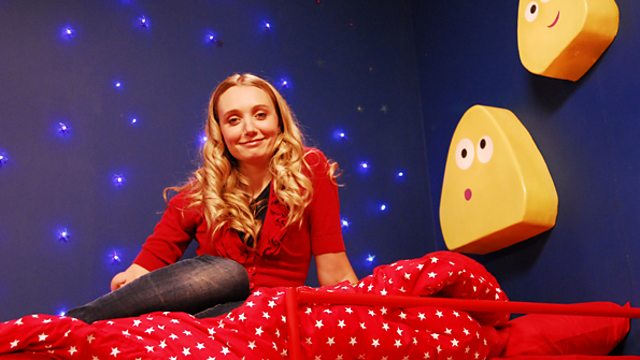 Hello I'm Cerrie CBeebies presenter, writer, Mama and now it would seem adventurer! The CBeebies house has already relocated (with a new wonderfully colourful and beautifully modern set) to the city of the future: Media City and in exactly three weeks our journey north begins!
It's the closing of a chapter and the opening of a fresh page. A fresh start, a new energy. And there is something wonderfully uplifting about the prospects of a new adventure. But I could not write about moving to Manchester, without first saying my goodbyes to London. In three weeks we will kiss farewell to our favourite parks, theatres and museums, our favourite cafes, bars and bookshops and all of our favourite memories. For me, wandering through London is like strolling through a street map of memories. It's such a huge city, such a hub of cultural diversity and it holds so much history. And so much of my history. My earliest London Memory is riding a camel at London Zoo, being gripped with terror that I might fall of and die, thankfully I survived! Then I had my first ever audition at the Unicorn theatre. And soon Tuesday became my favourite day of the week, because that was the day my mum and I would travel up to London past the smokey chimney pots and then down onto the bustling underground, before we hurried into the theatre, with its curtains that smelt of dust, to begin rehearsals.
Later I was a member of the national youth theatre and had some of the best summers of my young life, hanging out around Camden and rehearsing late into the night on Holloway road. I got my first acting job in London when I was 23, and have lived here on and off ever since. Eventually I fell in love with Hackney; I bought a house and had a child. And then I got my fabulous job and we moved west to the bright lights of shepherds bush.
And now we are nomads lingering at my parent's home, waiting to re-locate to Manchester. Anticipating all the new adventures that await us. The CBeebies house is up there, looking fantastic, and glowing with positivity.
So now all I have to do is the make the transition to our real new home. A new nursery, for little un, a new neighbourhood for her to explore. New cafes to try out and most importantly new memories to lay down. And I'm genuinely happy to be going. London for all its brilliance and romantic nostalgia can be a hard city, especially as a mother. And Manchester is not a completely unfamiliar landscape. (I studied here - ten years ago!) I remember wandering through Chorlton just after I graduated. Like most young actors I was broke on a daily basis and could only imagine what it might be like to live in Chorlton or even afford a donut. And somehow my dreams seem to have come true, because in three weeks time we are moving to a lovely little flat, just near where I used to dream of living all those years ago.
Between now and then I'm trying to squeeze in as many London-centric things in as I can, one of which was trip to London Zoo, with my almost three year old. The lions were asleep. The elephants had gone. The camels, snakes and tigers, were all strangely still. The highlight for my daughter was getting a pencil in the shop. As we headed home that night both of us agreed, it's definitely time to head North.