Time for School: CBeebies documentary series
Brand new series Time for School comes to CBeebies on Monday 6th January. We had a chat with Exec Producer, Sallyann Keizer to find out about the series and what we have to look forward to...

Tell us a bit about time for school
Time For School is an exciting fly-on-the-wall series following 4 and 5 year old children as they start 'Big School' for the very first time. Shot in two very different schools, one near a city and one by the sea, the programmes follow two classes of Reception children throughout their first term, from day one in September through to Christmas. From finding out where to hang their coats up to making new friends; learning, playing and having fun, our team has been there every day capturing this very important and exciting journey in a young child's life. The series shows what's it's really like to be in Reception!

Time For School is very different from any other series CBeebies has made in its pure observational approach to filming. Everything is filmed as it happens, everything is real and nothing is scripted or set up. We are there just to capture this delightful and special time in a child's life in an authentic and genuine way.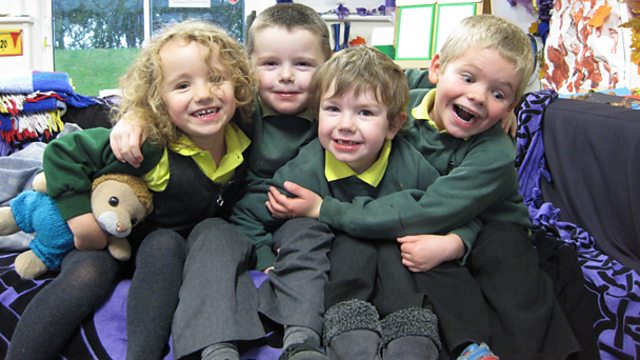 Why did you want to make Time for School?
I wanted to make Time for School because I think starting Big School for the first time is such an important time in a child's and parent's life. This series is about reassuring both children and parents that starting school is fun and not frightening, something to look forward to not dread. During my time spent at schools I watched children on a daily basis learning, playing and making friends. It became apparent to me that being 4 or 5 is just such fun. Learning is through play, teaching is happy and positive, days are full of stories, songs, and activities, with the foundations of numeracy and literacy delivered by staff in such a dynamic and creative way. It is a very special time in a child's life – and we have been privileged enough to be there every step of the way.

What have been the challenges of filming in this way in a classroom setting?
The biggest challenge is to be able to stand back and let it all happen, allowing the children to be themselves, whilst capturing it all on camera as it unfolds - there's no doing takes for a second time! At this age things can be over and done in flash, and it's up to us to make sure we are recording in the right place at the right time, which can be tough if there are 28 children running around! Also, because we tell the children when we are filming to pretend we are invisible and ignore us, and the cameras, sometimes they will just come and block our shot and stand in front of the lens. Or they might be running around so quickly we can't keep up with them! I think my team has certainly got fitter as the term has gone on!

How did you make sure it didn't disrupt the children's learning?
The children's education is the most important thing, so before we started filming we spent a good deal of time over the course of a term at both schools understanding how they worked, getting to know everyone, and looking at ways in which we could stand right back, film and not disrupt the learning. Our approach involved telling the children to pretend we are invisible, and that they can't see us – or our camera kit. This worked wonderfully well! So that when we started filming they really did ignore us and just get on with their daily activities. The teachers too got used to us very quickly and almost forgot we were there. So much so they have a radio microphone on them for much of the time, which means we can hear what they say wherever they may be - so we have to remind them to turn it off when they pop to the loo!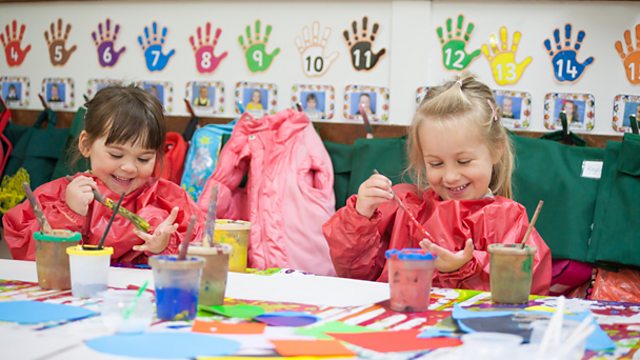 How and why did you choose the two schools in the show?
We chose the two schools primarily because of how special they both are. You get a real feel for a school from the moment you walk through the door. We also wanted two very different schools so that the children (and parents) at home could relate to one or the other, if not both. The first is a school not far from central Birmingham with a Reception class of 28. The second is a school near the sea in Northumberland, with 43 children in the whole school! Four of the children live on an island and when the tide is high they are unable to get to the mainland school, so they have their own small island school. It is very different yet extremely delightful.

What's been your favourite thing about working on Time For School?
The children! They are just so adorable and wonderful to work with. They are always happy to see the crew, are continually laughing and on a daily basis they remind me how simple and fun life can be. It has also been a real privilege to work with two such excellent schools, each of which has made us feel so welcome.

Time for School starts on Monday 6th January at 4.30pm on CBeebies.
Go to the Time for School webpage on CBeebies