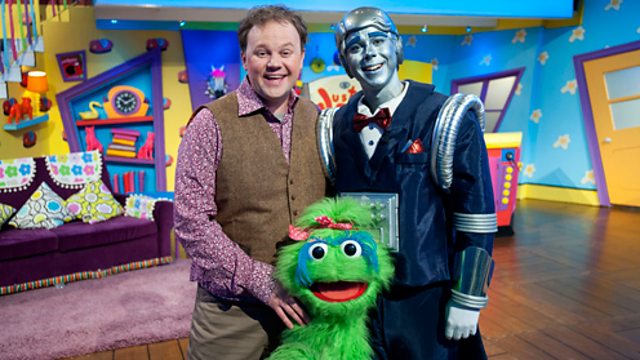 We just wanted to let you all know that from the start of next year your favourite CBeebies programmes will be available exclusively on the CBeebies channel.
From January 5th, children's programmes will no longer be broadcast daily on BBC One or Two but, don't worry, all your favourite shows will continue to be shown on the Cbeebies channel or on iplayer.
We're guessing that the CBeebies channel is probably already your first port of call to watch our programmes. Now that all children in the UK have access to digital TV it seems the right time to end the blocks of programmes on One and Two.
We've already started to show the CBeebies Channel on BBC Two mornings to help prepare people for the changes and show viewers who aren't aware of the channel what we have to offer. We also know some children use this time to watch alternative programmes to what's on the CBeebies channel at that time so we're co-ordinating the schedules to ensure that kids are used to the new line-up before we make the change.
There are lots of exciting shows planned for the New Year on CBeebies including the enchanting new story-telling series Old Jack's Boat; new Nina & the Neurons (this time looking at engineering); and new Justin's House and Alphablocks. So there's lots to look forward to on the CBeebies channel next year!
You can find CBeebies on these channels
Freeview 71
Sky 614
Freesat 601
Virgin 702
BT Vision 71
And, of course on iPlayer.