Mr Bloom's Nursery - New Series!
Ello! Mr Bloom here (well actually it's Ben, as I'm not wearing welly boots or speaking with a Northern accent) and there's good news for any budding Tiddlers out there because the 2nd Series of Mr Blooms Nursery begins today. Yes, we've been hard at work during 2011 with the veggies and whole new bunch of Tiddlers to bring you another 26 episodes of horticultural hoo hah.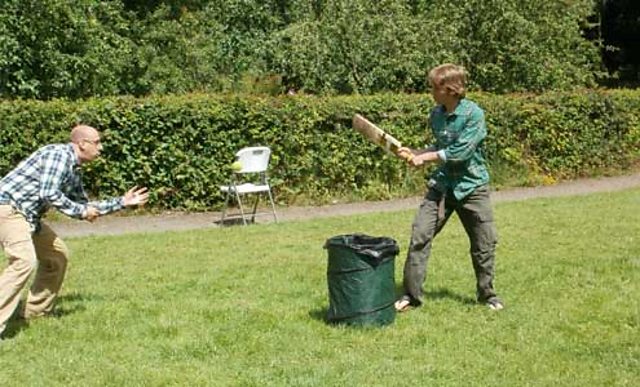 It's been an absolute pleasure to work on another series and I hope I can say we all had a blast in the process. But it wasn't all fun and games (although there were some fantastic games of French cricket during lunch breaks at the Allotment). There were lows, such as the day we had to film in and around a rather persistent hailstorm!?! They were the size of frozen peas, no word of lie! But then there were the highs such as hanging out with the new arrivals...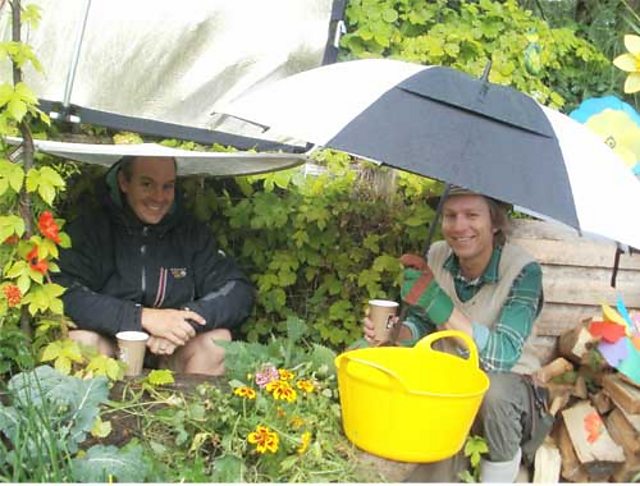 There are two new characters Tom and Barbara (cue the bird doing a loop the loop, for those of you who're old enough to remember The Good Life and spot our little homage…!) They're a couple of potatoes who reside high up on a shelf in the nursery looking down over everything. They're a lovely addition to the Veggies and add a real comic touch as they wheeze along to their own gags!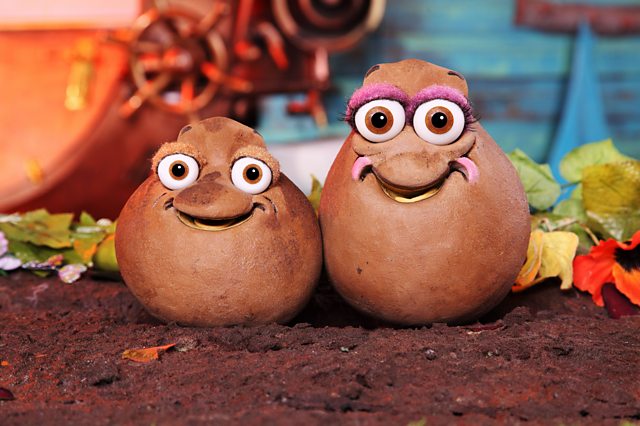 In fact there are all manner of bells and whistles on the new series of Mr Blooms Nursery and I really hope you like them:

Sebastian is back and more debonair than ever. Whereas in Series 1 he was largely tasked with introducing the final song and dance, this time around he features throughout the main storylines of many of the episodes. Well, you can't keep a good Aubergine down can you…?!

Compo had a few improvements too! Compo 2.0 we called him - as Mr Bloom has added a few gadgets over the past few months. A periscope, a model railway in one particularly awesome episode and a wash-spin-n-dry cycle to name but a few!

Finally, and most excitingly of all we've a one-off Mr Bloom Special episode as part of the series. It's a standalone episode which shows Mr Bloom and the Veggies leave the Nursery behind and take to the trusty Compo Car when a group of Tiddlers ask for their help in transforming a derelict plot of land. I won't say too much more at this stage .... but watch this space - it's due to transmit at the end of this series (around end of March).

All in all, 2011 was a great year for us. The first series was well received and we were lucky enough to win the Royal Television Society North West Award for Best Children's Programme. *
Most importantly, we were given the opportunity to make this second series, which has been nothing short of delightful. This time around we've really tried to enhance the show without tinkering too much to the existing formula. Thanks to all the team who helped put the series together - such a wonderful bunch of creative (mad) people.

I hope you enjoy the added extras and in the words of Tom and Barbara, 'Laters Taters!'

* Ben is being modest here - not only did the series win that award, but he himself was nominated for a Children's BAFTA for Best Performer - a fantastic achievement!
(Ed)
For Mr Bloom's Nursery games, songs clips and more, check out the Mr Bloom's Nursery Website