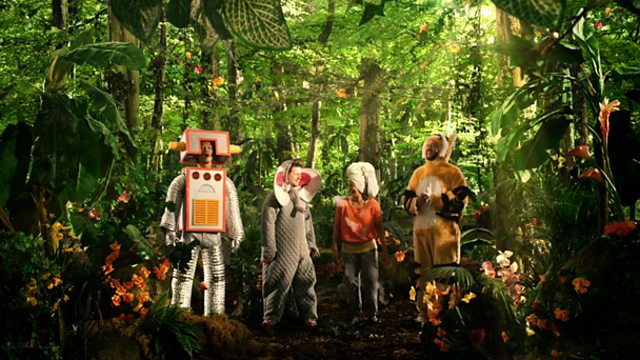 Bring out the adventure inside with Big Fun Time weekdays from 3.30-6pm on CBeebies.
Time doesn't mean much when you're under six, so CBeebies breaks its day into easy to remember chunks.

What goes in these chunks fits in with different age groups and the mood of a particular time of day: so breakfast times are busy, while daytime is spent doing things, afternoons are for fun, and bedtimes are snuggly and relaxing. These chunks help everyone to know where they are in the day, even the parents!

For instance, CBeebies' day starts with Get Set Go - which makes it lively and exciting to get up and get ready for the day. Your little one might like joining in with the presenters' Get Set Go Song at this time. 

Once bigger children are off and out for the day, little ones can get stuck into Discover and Do, which is aimed at under fours to explore, learn, make, create and, of course, settle down to have a bit of lunch in the middle!
Big Fun Time starts once older children are home from nursery or school. They can watch with their younger siblings along with parents and carers. Big Fun Time is planned to cater for the whole spectrum of CBeebies viewers for all ages to enjoy.
Home to CBeebies favourites such as Tree Fu Tom, Old Jack's Boat, and brand new Peter Rabbit, Big Fun Time is all about firing the imagination through stories and adventures. 

Finally, it's the Bedtime Hour, which is designed to calm things down and encourage little ones to get ready for bed.

So now you know!