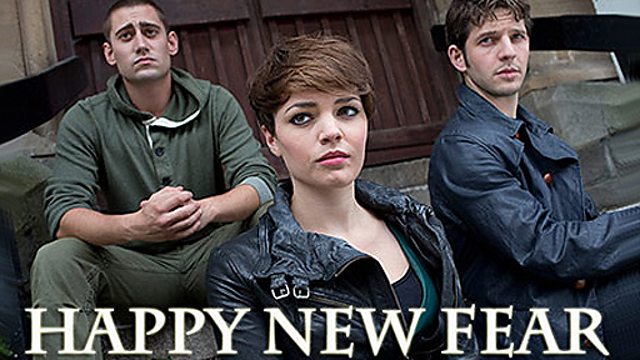 The year 2013 has begun! Happy New Fear* one and all!  

What are your New Fear's Resolutions?

Mine? First, watch all four series of Being Human again before the new series hits BBC Three.

Second?

Stop re-watching Sherlock: The Hounds Of Baskerville searching for clues that Russell Tovey's Henry Knight was actually our George having assumed a new identity as part of a new Werewolf Witness Protection plan.**

Third?

Quit caffeine. This is an entirely voluntary decision made all the easier by becoming 100% physiologically allergic to skinny wet MocaChocaLatteFrappeccinos (with chocolate sprinkles) over Christmas.

Speaking of which, I had a lot of fun imagining how an apocalyptic festive turkey roast at Honolulu Heights might have unfolded. Being Human has all the ingredients of a classic festive blow out.

Dysfunctional family unit? Check.

Skeletons in the closet to expose while cheerfully passing the gravy jug around? Check.   

Home invasion by a mysterious, supernatural entity? Bingo-ho-ho.

Back to the new year.

If you simply cannot wait for your next Being Human fix we're sure you know Aidan Turner is in The Hobbit: An Unexpected Journey at cinemas... and do check out Russell Tovey in Irish creature feature Grabbers.

Meanwhile Series Five draws ever closer. As soon as we know the time and date, we'll announce it here.

Promise.

*Oh yeah. I went there.

** I'm wrong, I know. I just so desperately want to be right.