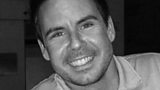 Mark Bryson
Creative Director, BBC News, Visual Journalism, Mark currently leads a team of infographic designers, who form part of the new BBC News visual journalism team. He has over 14 years' experience in the infographics industry.
Blog post in total 1
Posts
On the eve of Cambodia's general election, BBC News' head of visual journalism explores how infographics can make complex information accessible to any audience.